Workshop activity
Cody from the US says he'd like to see more in my News page about what goes on in my shop. So OK Cody, here goes.
Currently I'm building a guitar-bouzouki for an Irish musician. He plays accompaniment and tunes, so I'm building it octave mandolin scale, which will suit it to both. He will tune it GDAD.
Back and sides are African Blackwood, the soundboard is figured Sitka. It should be a great instrument. The full scale guitar-bouzouki has 16 frets to the body, so this shorter scale instrument will have 14.
This musician already has two of my instruments, so is familiar with my work.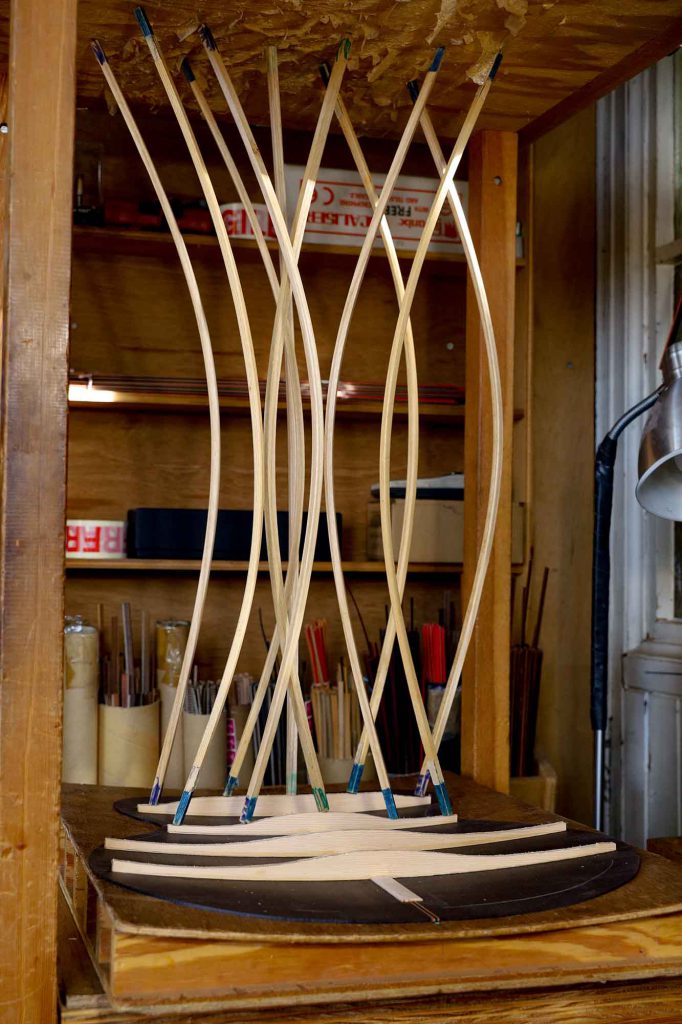 Here the braces have been shaped and glued in place, the go bars having been removed from the bottom two braces.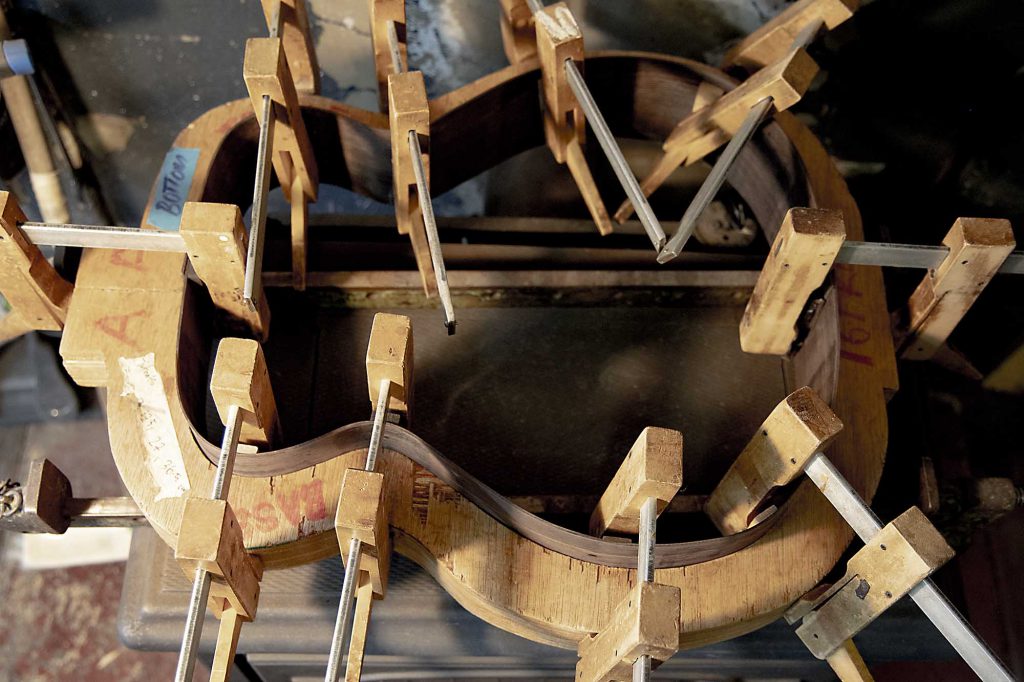 African Blackwood varies. Some bends easily on the heated bender after light damping, some less easily. After an hour soaking, these sides still felt like iron so I left them to soaking overnight and the next day they were fully cooperative.
After bending on the iron, I clamped them in the mould and left them on the top of the stove for another night.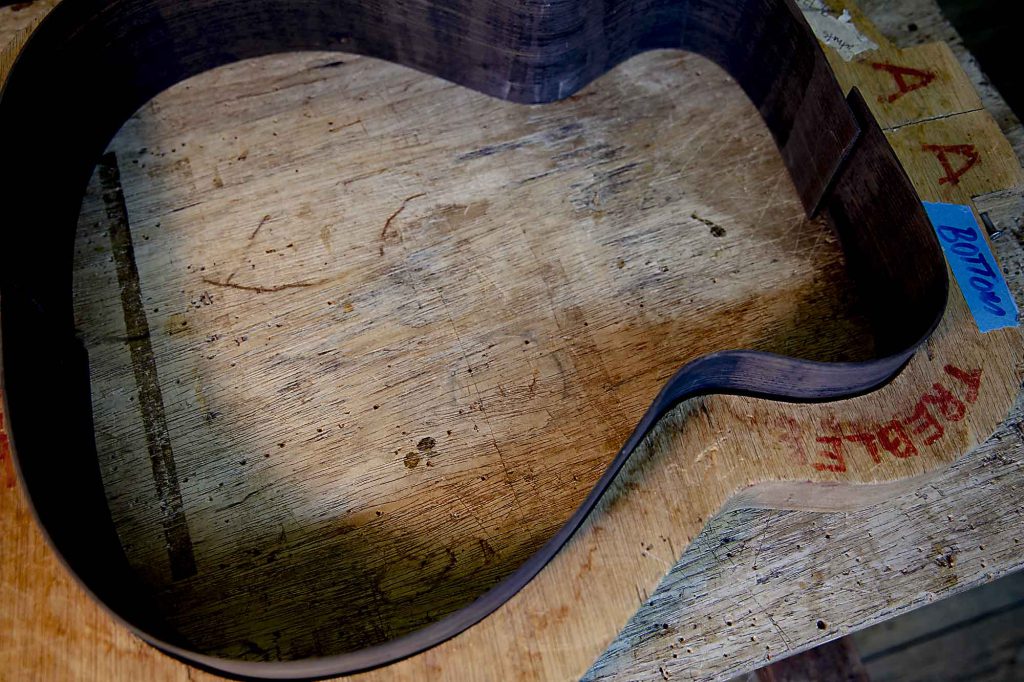 When the sides came out of the mould, they retained their shape perfectly, so can be built into a guitar creating a minimum of stress.
.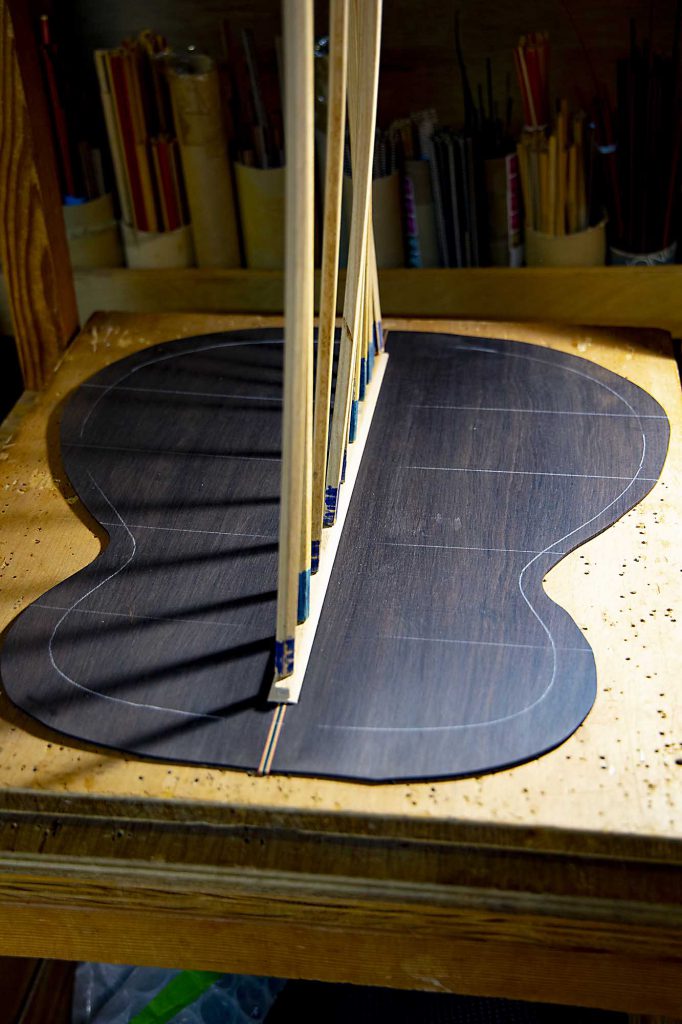 Here is the back, with outline and brace positions marked, having the centre join reinforcement glued in the go-bar jig. The decorative centre strip can be seen at the end of the reinforcement.
It's my understanding the go-bar jig comes from Japan via the US. So useful, it simplifies all sorts of gluing procedures and makes cleaning up much easier than working round clamps.
I have colour coded the different bar lengths, each length living in a separate compartment by the side of the jig.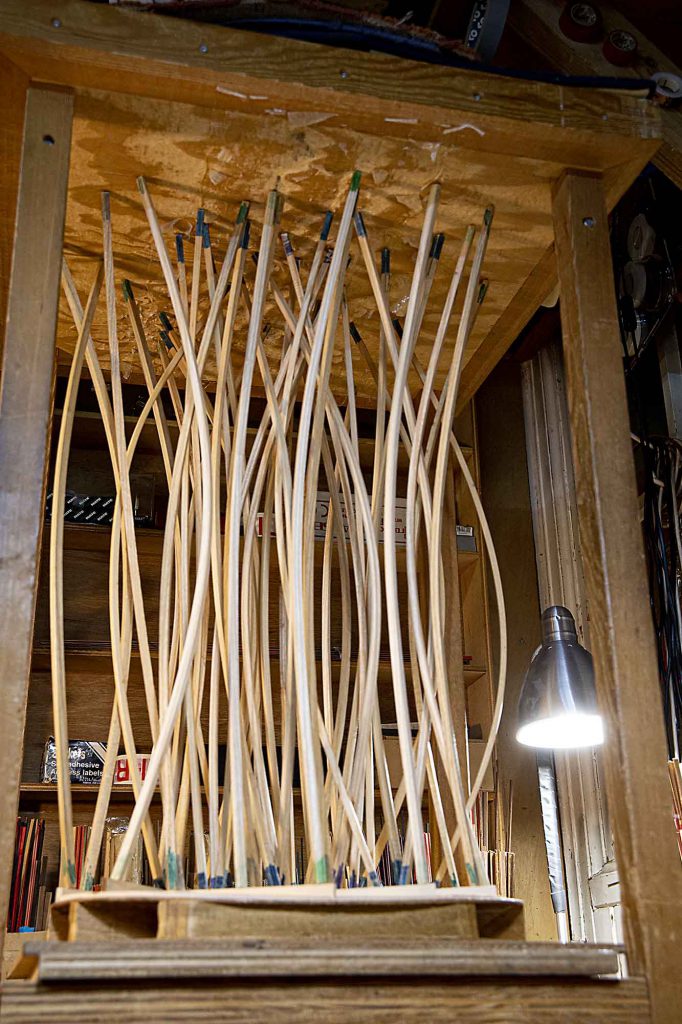 Here the soundboard braces are gluing. It looks a bit of a forest, but there isn't too much force being used, just a lot of bars to spread the pressure.