About Us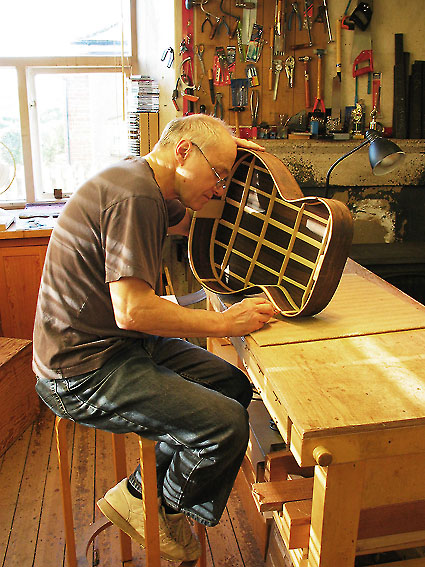 I've been playing guitar and mandolin family instruments since the mid 1960s. I began building instruments in the early 1970s when I made an Appalachian style dulcimer for my wife Liz and a carved-top cittern for myself.
Instrument building became my full time work when we moved from the city into the countryside in 1975.
I added mandolins and bouzoukis soon after, these being closely based on my cittern design. In 1981 I built my first arch-top guitar, followed in 1983 by my first flat-top guitar.
I cycle (in good weather), play competitive table tennis and love walking in our local countryside with dog and camera. And I love building instruments.
How I came to build my first cittern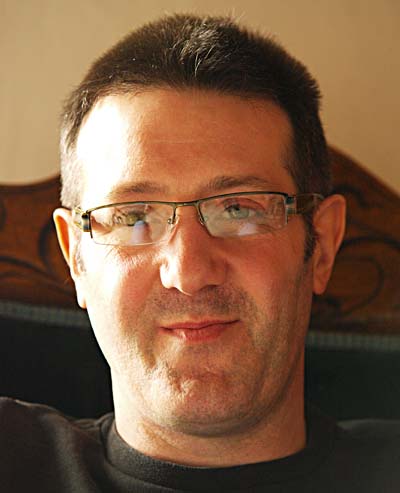 David Wilson
I shellac lacquered my early instruments, but from around 1978 they were finished in melamine lacquer by Jack Clark at Overwater Guitars.
Dave Wilson took over from Jack in 1984, setting up for himself in 1996; he has finished all my instruments ever since starting at Overwater.
Dave is a dedicated father, musician, fanatical cyclist and car nut. He is a perfectionist in everything he does.
Click here to email Dave.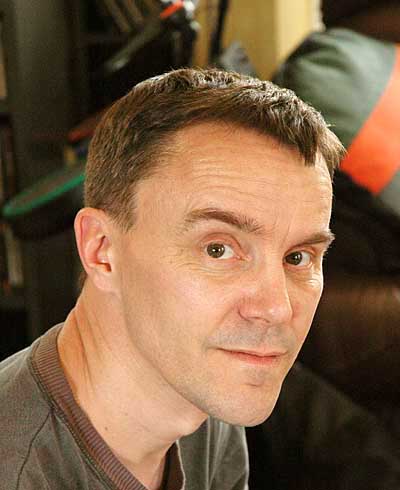 .
Jason Sobell
Though using a computer for my publicity from the mid 80s, I resisted email and the internet for several years until my son Jason persuaded me otherwise. He was right. For his sins he now manages my computer equipment and website.
Jason picked up computing at an early age in the early 1980s, becoming a British Telecom apprentice in 1982. Since leaving British Telecom he's worked as a consultant and a university IT lecturer, and now runs his own software company in Melbourne Australia.
Enthusiastic and knowledgeable about everything he does, his patience with his obstinate father is admirable.
.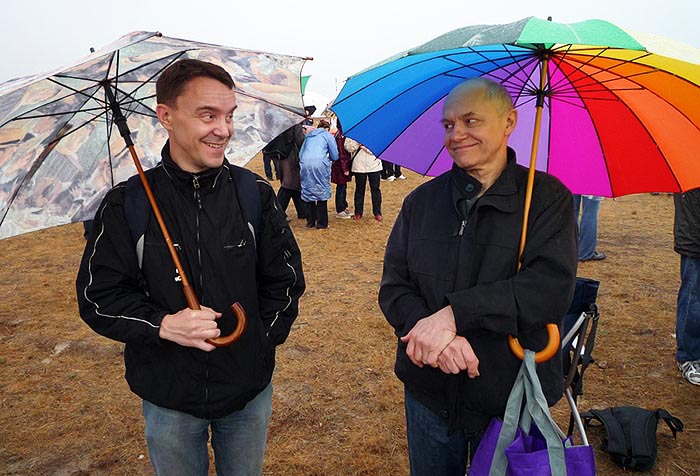 This is the life! With Jason at a wet 2009 air-show in Victoria, Australia