Visit from Keith Potger
.
Today Keith Potger visited; Keith is best known as the 12 string guitar player in the Seekers. He was travelling between gigs on the current UK Seekers tour, commemorating 50 years since the band formed.
Keith played Martin Simpson and New World Model guitars, and also my original 1981 arch-top, as shown here.
Keith is returning to Hexham on 10 June to join Frank Ifield at the Hexham Queens Hall.
Incidentally, fellow Seeker Bruce Wardley had one of my mandolins for many years, but this was wrecked by the Melbourne floods of around four years ago.
The 1981 arch-top Keith is playing was my first guitar, built after I'd been making mandolin family instruments for about eight years.  It was heavily influenced by my 1931 Martin C1 arch-top, with its round sound-hole and flat-top style non carved back.
By the time I built this guitar the Martin C1 was fifty years old.  The neck was still perfectly straight (despite having no adjustable truss-rod), but the soundboard had sunk around the sound-hole.
So on this first guitar I modified the design of the soundboard bracing around the sound-hole, and thirty-three years on, the neck is straight and the soundboard has not moved or sunk.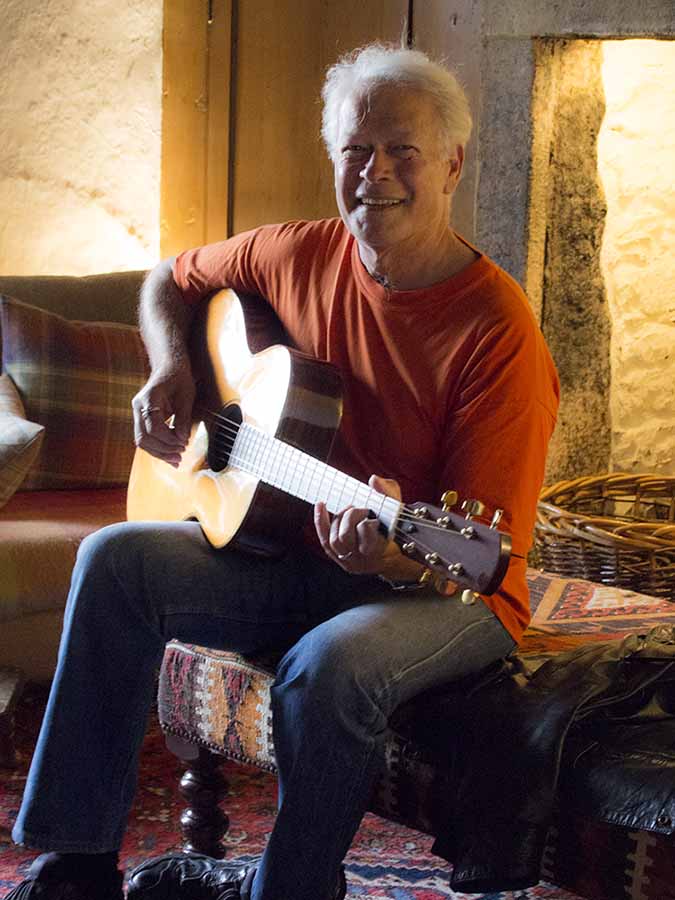 Most of the arch-top guitars I build now are my arch-top 12 strings, large bodied with 12 frets to the body.  The arch-top sound suits the 12 string particularly well; the rather hard arch-top sound is softened by the pairs of strings but the arch-top punch gives good separation and a clean strong bass.