Video by Spoon Jar Films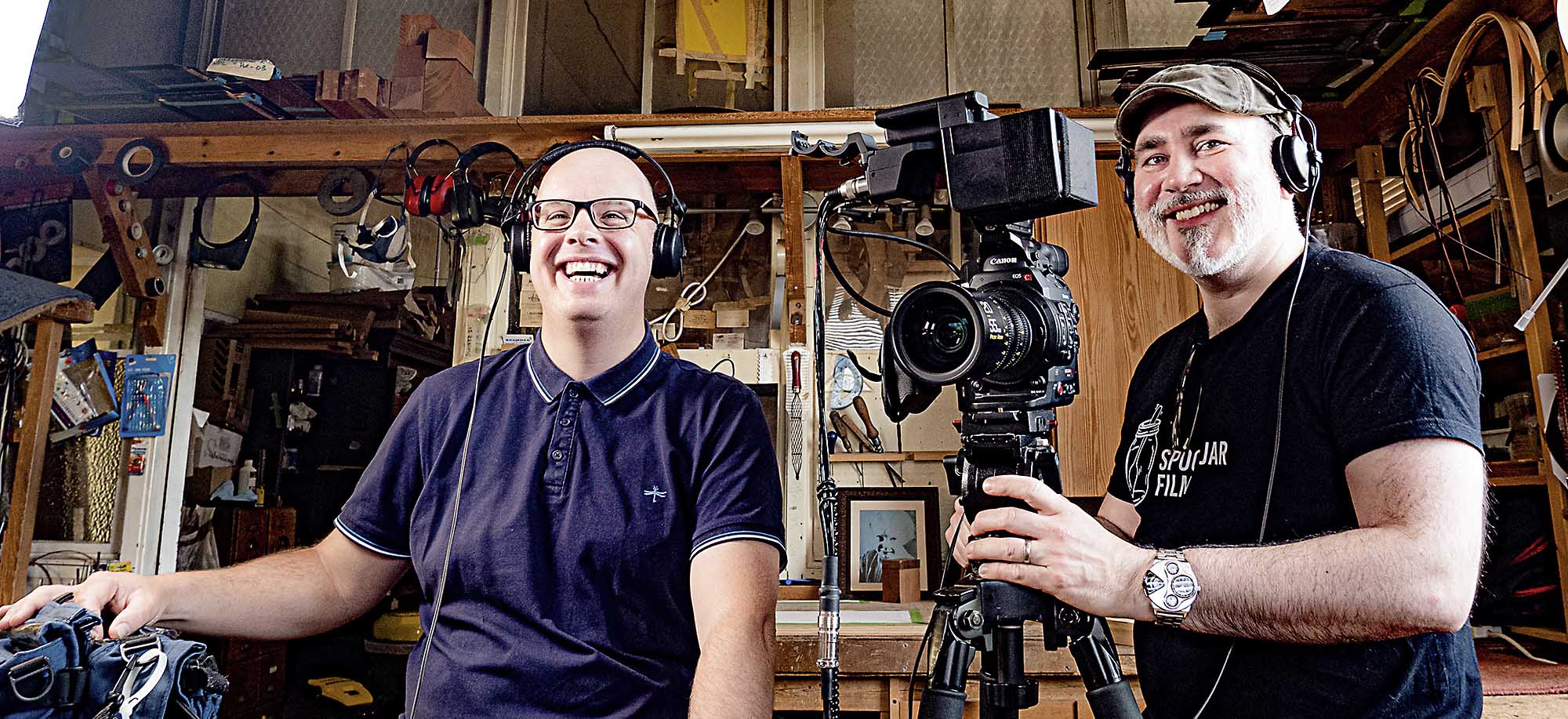 A couple of weeks ago I was visited by Wayne Kelly and Matt Holt of Spoon Jar Films. They came to make a video for YouTube of me in my workshop giving my views on guitar building and life, the universe and everything. Yes, 42.
Wayne and Matt were charming, combining a casual, no nonsense and sympathetic attitude with undoubted professional competence. Clearly masters of their craft; I liked them a lot and want to take this opportunity to thank them for their time and hard work.
Here is their video: https://youtu.be/Iqep_ikrOCM