Very early cittern
Museum piece…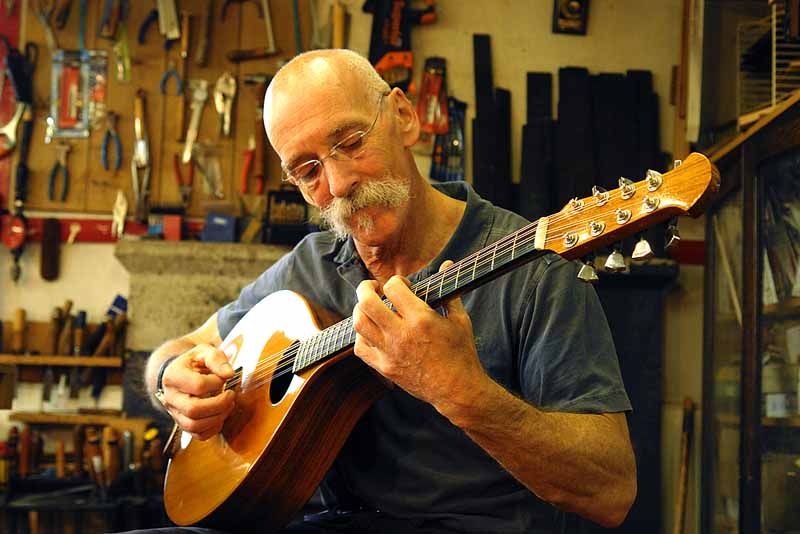 …playing early octave mandolin
Billy Mol bought his octave mandolin from me in 1978. It's unbound with simple violin type purfling around the sound-board and has a steel re-inforced neck instead of an adjustable truss-rod – hence the lack of a truss-rod cover.
It's in outstanding condition, sounds lovely, and the neck has stayed absolutely straight. Billy brought me the cittern and his 1982 mandolin to have Highlander pickups fitted.
I like to see such early instruments doing well.