Twelve string arch-top guitar
My 12 string is a round-hole arch-top based on my larger Model 2, with 12 frets to the body.  The soundboard is carved German spruce, the back and sides can be either rosewood or Blackwood. The neck is Wengé, giving great strength and a clear tone.
It has excellent power and punch and  separation; the pairs of strings soften the sound but without a hint of the confused sound that can be a problem with flat-top 12 strings.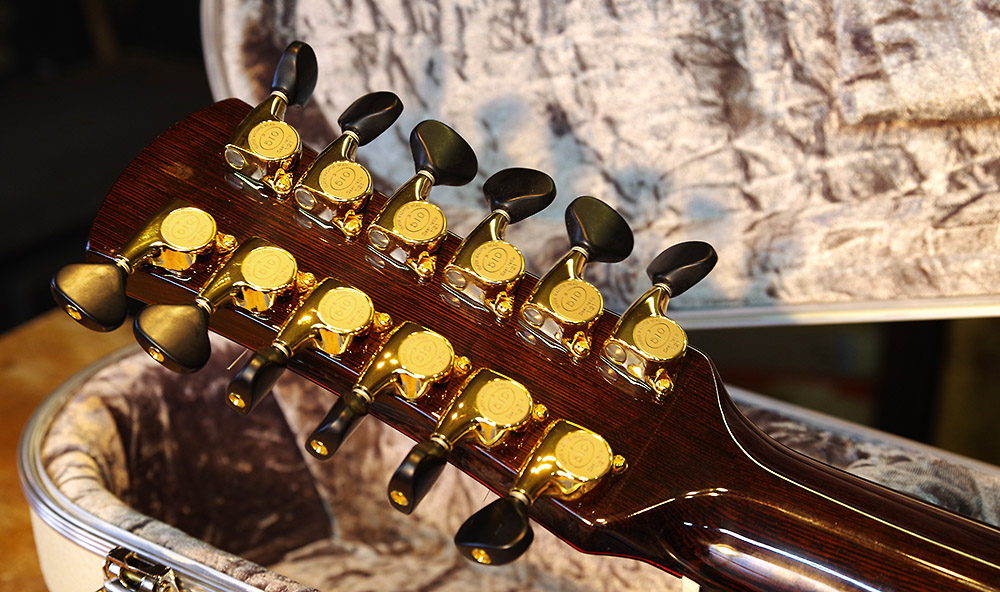 Gotoh 510 tuners – the best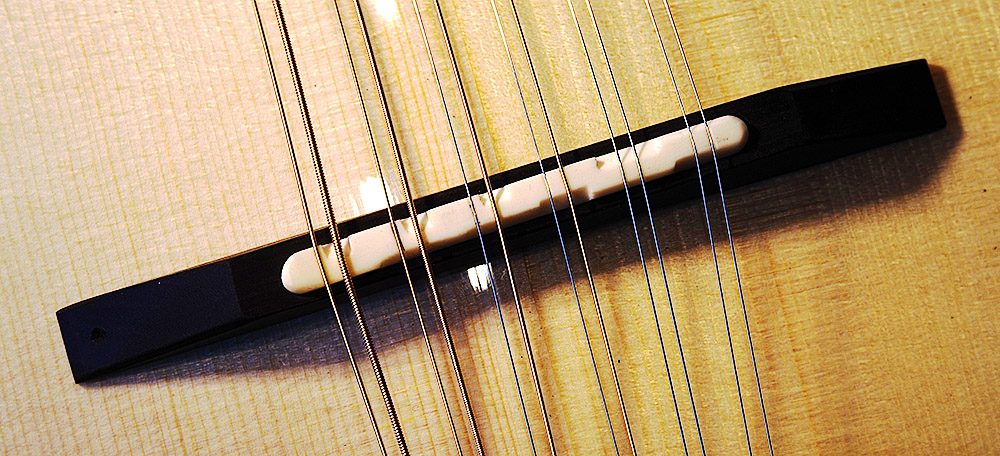 Fully compensated 12 string saddle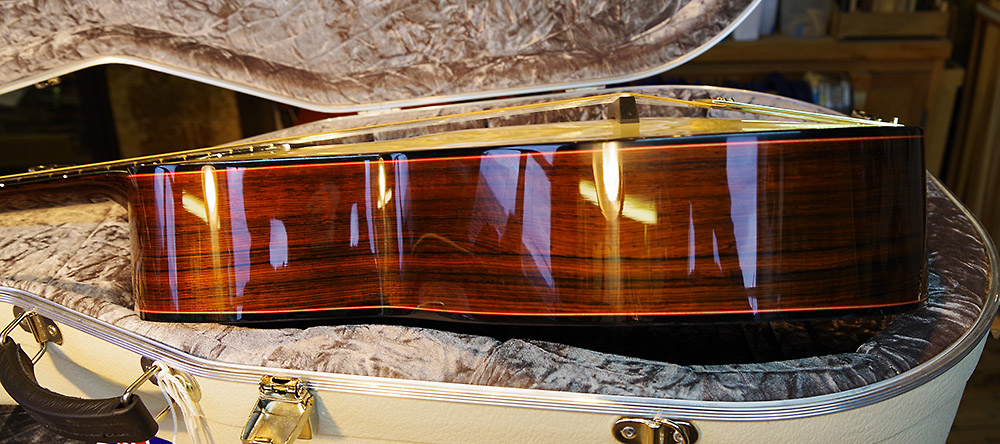 Specifications
Soundboard:                   German or Italian spruce
Back and sides:            Rosewood or Blackwood
Neck:                                Wengé
Fingerboard:                   Ebony
Bridge:                             Ebony with fully compensated bone saddle
Body trim*:                     Black binding with red/white/red purfling
Soundboard trim:        Birdsfoot with black/red/black purfling
Body width:                   16 1/2″ (42 cm)
Body length:                  20 1/2″ (52 cm)
Max body depth:         4 3/8″ (11 cm)
F/b width at nut*:        2″ (5 cm)
Tuners:                          Gold Gotohs – Gotoh 510s optional
Scale*:                               25 5/8″ (650 mm)
Optional pickup:         Highlander with onboard or external pre-amp
* Other dimensions and/or trims available by arrangement