Strange wood
This weekend I visited Edinburgh and went with Rory Dowling of Taran Guitars to look at wood brought from Belize around 30 years ago. Some was a rather lightweight mahogany, some a rosewood looking very like Honduras rosewood, some was dark and immensely heavy, and some was light in colour with dark streaks.
I took just a little of the rosewood and pale brown wood with streaks. The rosewood could be suitable for necks while the pale wood is interesting but probably of no use for instruments.
Both woods pictured right.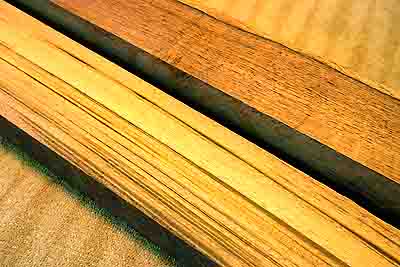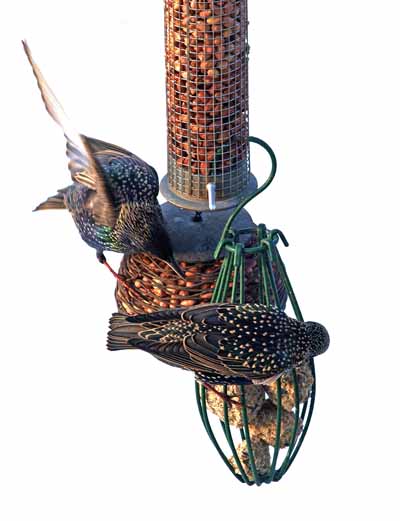 The south of the UK has had the heaviest of our current snow, but here in the north it's been wintry too. Yesterday and today I haven't been able to get out to my workshop.
However, snow does make a great back-drop to birds at our feeder. Here are a couple of starlings. Generally unloved, but very pretty.