Steinbeck Model guitar
Update 26 June 2017: This guitar is now sold.
My latest development Steinbeck model is now for sale. Changes to original design are slight modification of bracing and slightly smaller bridge.
.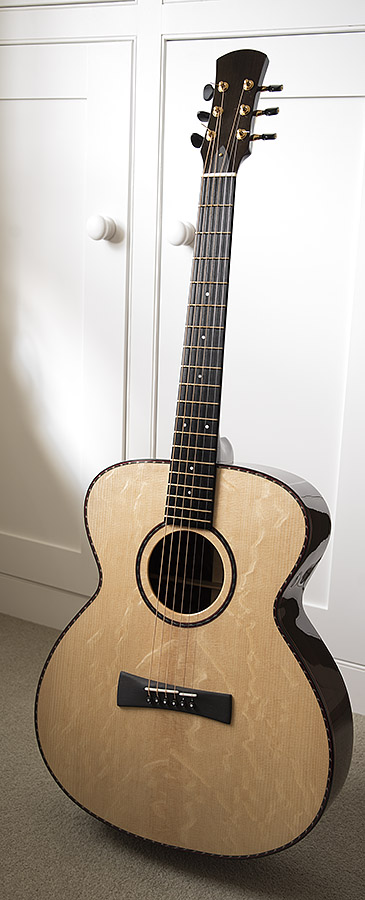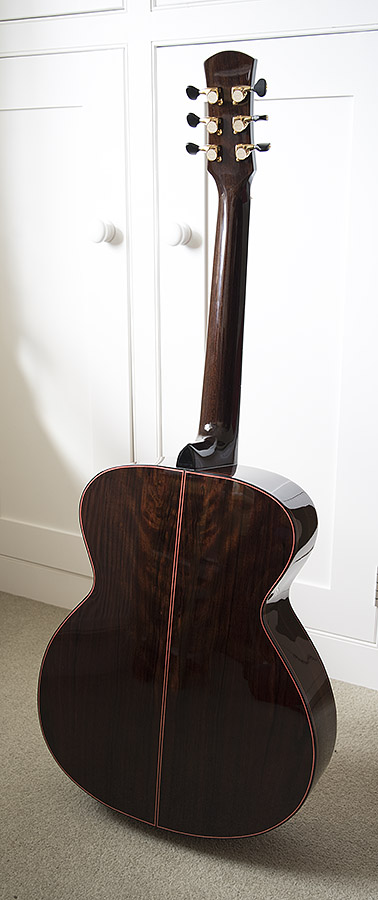 Completed a couple of weeks ago, this Steinbeck is now for sale. It has the big, confident sound that suits it so well, great for playing any where and for live performance in particular.
Back and sides are Malaysian Blackwood, the soundboard is highly figured Sitka (often called Bearclaw), the neck is Wenge, and fingerboard and bridge are ebony. All these woods are fully free from export restrictions under the latest CITES regulations, so this guitar can be shipped anywhere in the world.
It comes in an Ivory Hiscox Artist Range case, and a Highlander pickup can be fitted if required.
Let me know if you want more information, either email me or call my shop on +44 (0) 1434 673567
Stefan Sobell
.