Rens van der Zalm and MS model guitar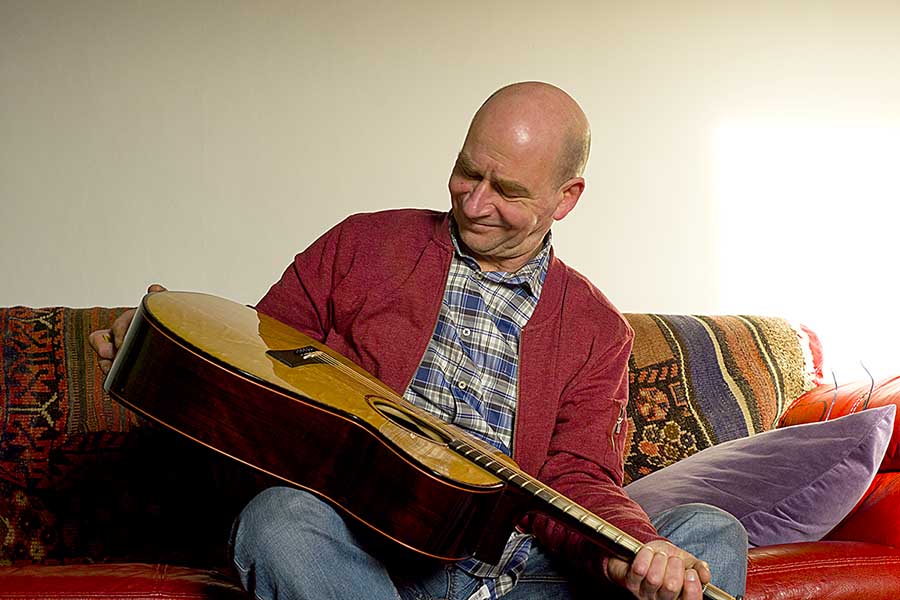 Rens with his new MS model
Rens van der Zalm visited on Monday to look at guitars and decide whether to take the New World guitar he saw a couple of months ago, or a Martin Simpson signature model I've completed since.  Both had bearclaw Sitka soundboards and Wengé necks; the NW had African Blackwood back and sides and the MS had Malaysian Blackwood back and sides.  These two Blackwoods are not related, but have similar characteristics, both being dark and heavy and both making excellent sounding guitars.
Rens had already seen and liked the NW, but chose the MS for himself.
Rens van der Zalm is a wonderful guitarist (as well as a great mandolin and fiddle player). His playing has great attack and tone, and his arrangements are always just right, not flashy but absolutely perfect.  He plays with several bands and musicians in the Netherlands, as well as with Andy Irvine and Mozaik; he is a musician's musician and a guitarist's guitarist.
Rens has played every guitar going, factory and hand made guitars, modern and old guitars.  When he tells me this is the best guitar he's ever played, it's a terrific compliment, of which I'm very proud.
Rens also plays in a band made up of family members.  His cousin Walter's wife Marjolein plays and sings in the band, and Marjolein is taking the New World guitar after hearing and playing Rens' MS.
Incidentally, we named our (sadly departed) Westie after Rens because both slept so well in the back of cars.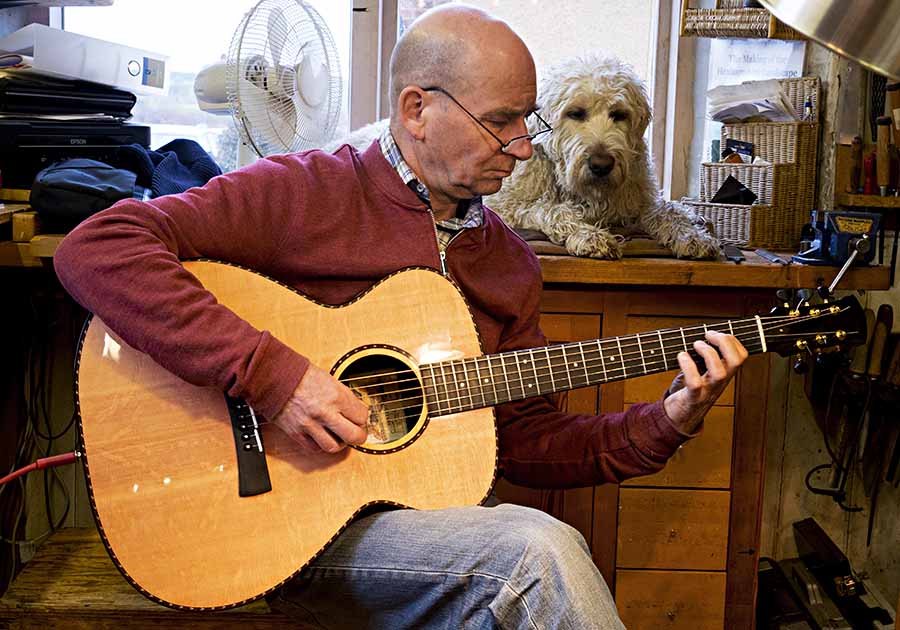 Rens checking the MS through its Highlander pickup.  It's a great sound, he said.  Ben looks less impressed.