Ready for lacquer
Sorry,no photos of binding or neck fitting and shaping, but  binding photos can be seen on my earlier News Page 10, items dated 29 and 30 July 2010. Neck fitting and shaping photos can be seen on News Page 12, items dated 24 and 25 April and 2 May 2009.
Here the fingerboard is glued and clamped to the unshaped neck. Lots of clamps, not for lots of pressure but to clamp even pressure everywhere.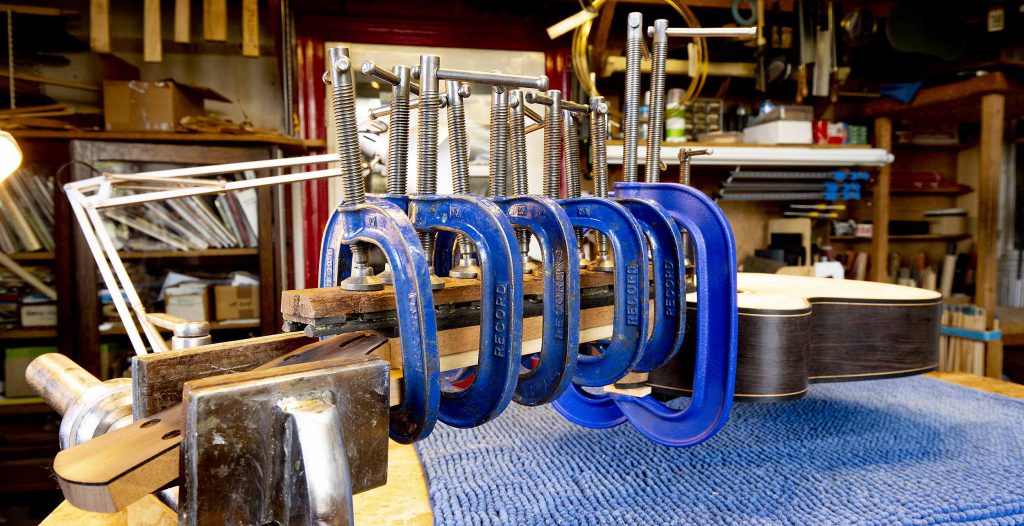 Now a jump to the instrument ready for lacquer.  You can just see the tape over the soundboard area that will be covered by the bridge; after lacquering, this is removed so the bridge can be glued onto bare wood. You can also just see some of the side dots on the fingerboard, showing this instrument to be left handed.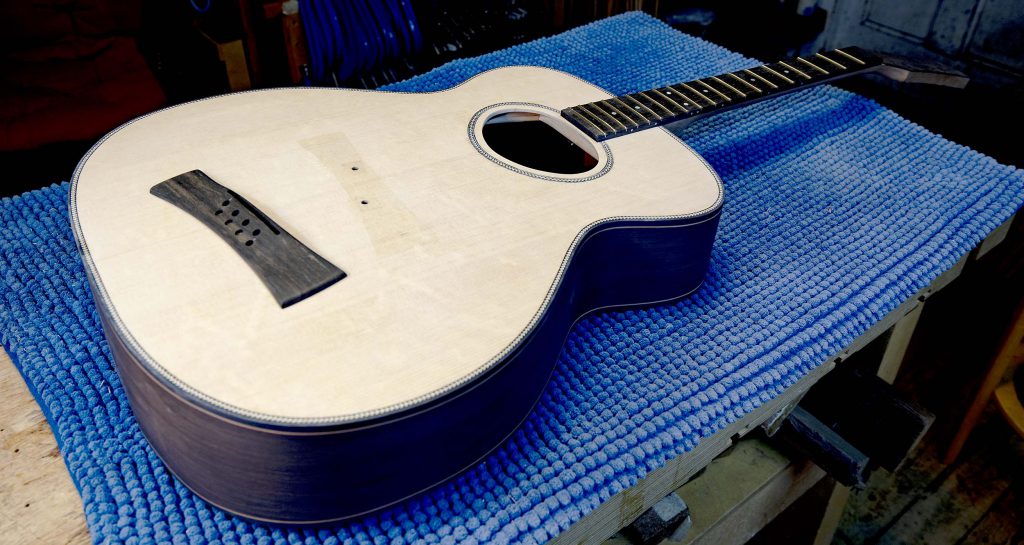 Now it goes to Dave Wilson.  He will have it for around a month, spraying and rubbing down several coats.  It will come back gleaming.