Octave mandolins and New World guitars
Trimming the back binding on one of the last two cocobolo citterns.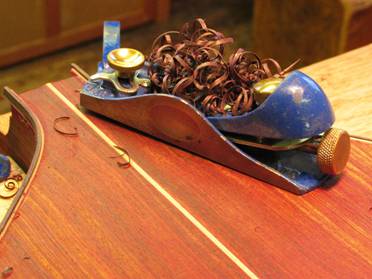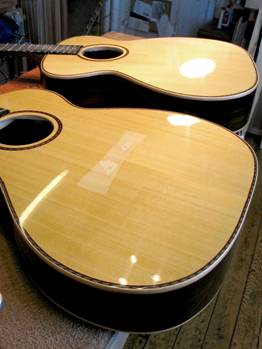 The two New World guitars ready for their bridges. You can see the taped bridge area on the nearest, ready to be cut out and removed.
Bridge clamped and glue drying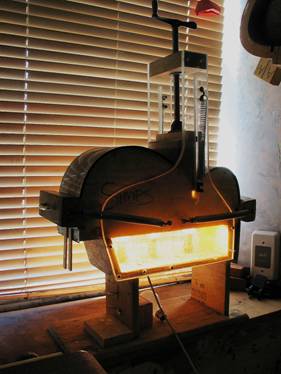 Side bending
Fox side bending jig in use. The sides are partly bent by hand on a heated bender, placed in the Fox jig for 30 minutes plus cooling time, and finished off by hand on the heated bender.
This is an early Fox jig heated by light bulbs. Later versions use electrically heated blankets instead of bulbs, but I find the bulbs work fine.
Each instrument shape has its own dedicated former. The one shown is the Martin Simpson model former.