New finishing technique
The two citterns shown on 6th October are back from the spray booth. David's finishing has always been the best, but he's now using newly available polishing soap and mops which give even more shine.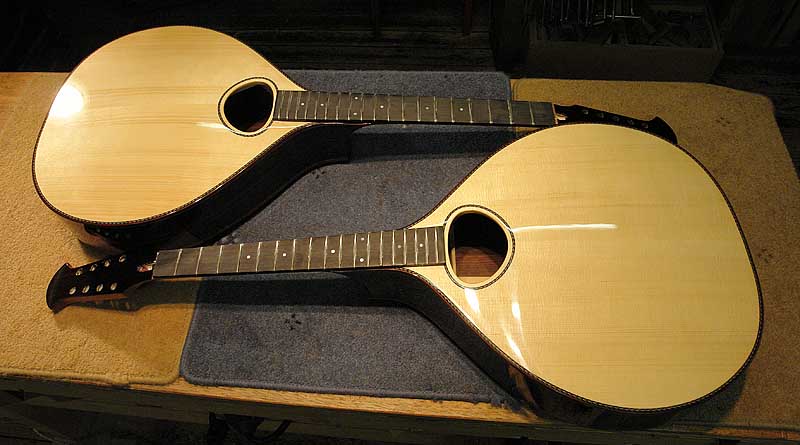 Acoustic Music Company in Brighton
Last week I travelled round my wood suppliers in the south of England and also visited the Acoustic Music Company in Brighton. Run by Trevor Moyle, along with with shop manager and outstanding guitarist Michael Watts, they import and stock the best of American luthier built mandolins and guitars. Musicians (and makers like me) are able to see, play and hear guitars we've previously only heard of.
Trevor and Michael are welcoming and patient. I spent half a day looking at guitars and listening to Michael demonstrate them. I took with me my latest Douglas Fir and African Blackwood New World model; it was fascinating to hear Michael playing it alongside other guitars.