New Dreadnought page up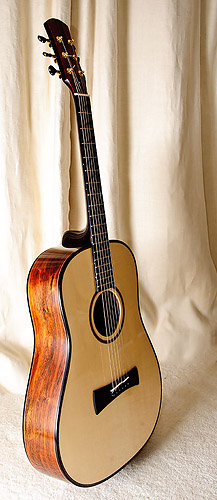 My Model 4 Dreadnought page is finally up. Shown is the Dreadnought last seen waiting to be laquered, which is now finished, strung and ready to ship.
Model 4 Dreadnought web page
Next out of the spray booth is a Malaysian Blackwood Martin Simpson model guitar, the first I've built with this wood. Followed in a few weeks by two octave mandolins, one Indian rosewood and the other Malaysian Blackwood.