MS Anniversary model part 7
Making the Bridge
My bridge is always ebony.  I am currently using ebony from a board I bought from Craft Supplies in Derbyshire.  Goodness knows how long ago Craft Supplies ceased trading, but however long that is, I've had this ebony longer.  It is beautiful; straight grained, very black (although I personally don't mind some lighter figure), and even and creamy to work.
Because the bridge is to be fitted to a curved soundboard, it must be curved to fit.  As the soundboard curve can vary slightly from guitar to guitar, the bottom of the bridge has been shaped to fit this MS soundboard.
Only the outer two holes go right through the bridge; these are used to locate the bridge when gluing.  The middle four are blind so that  they don't fill with glue during gluing.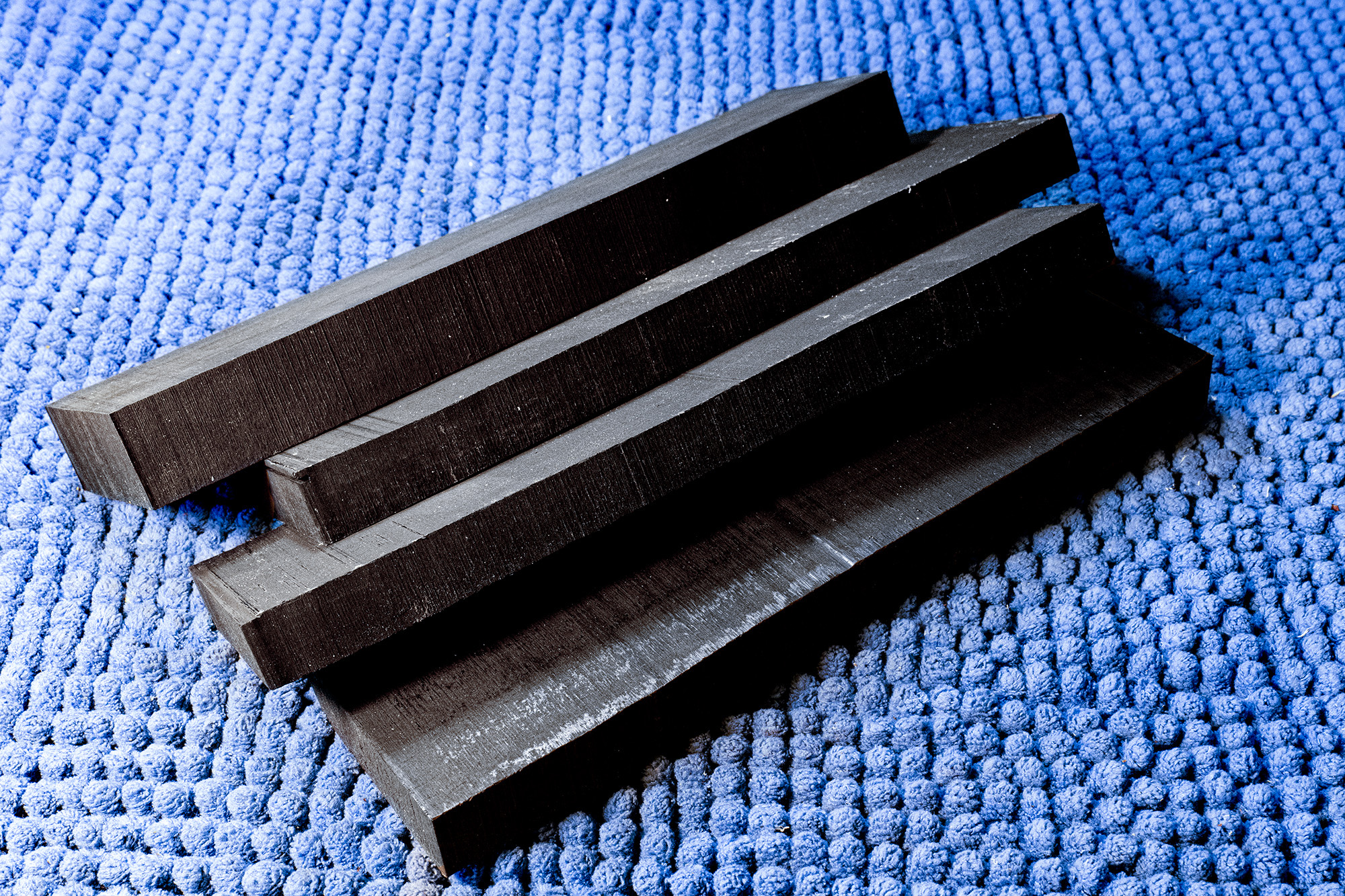 Bridge blanks cut from the Craft Supplies board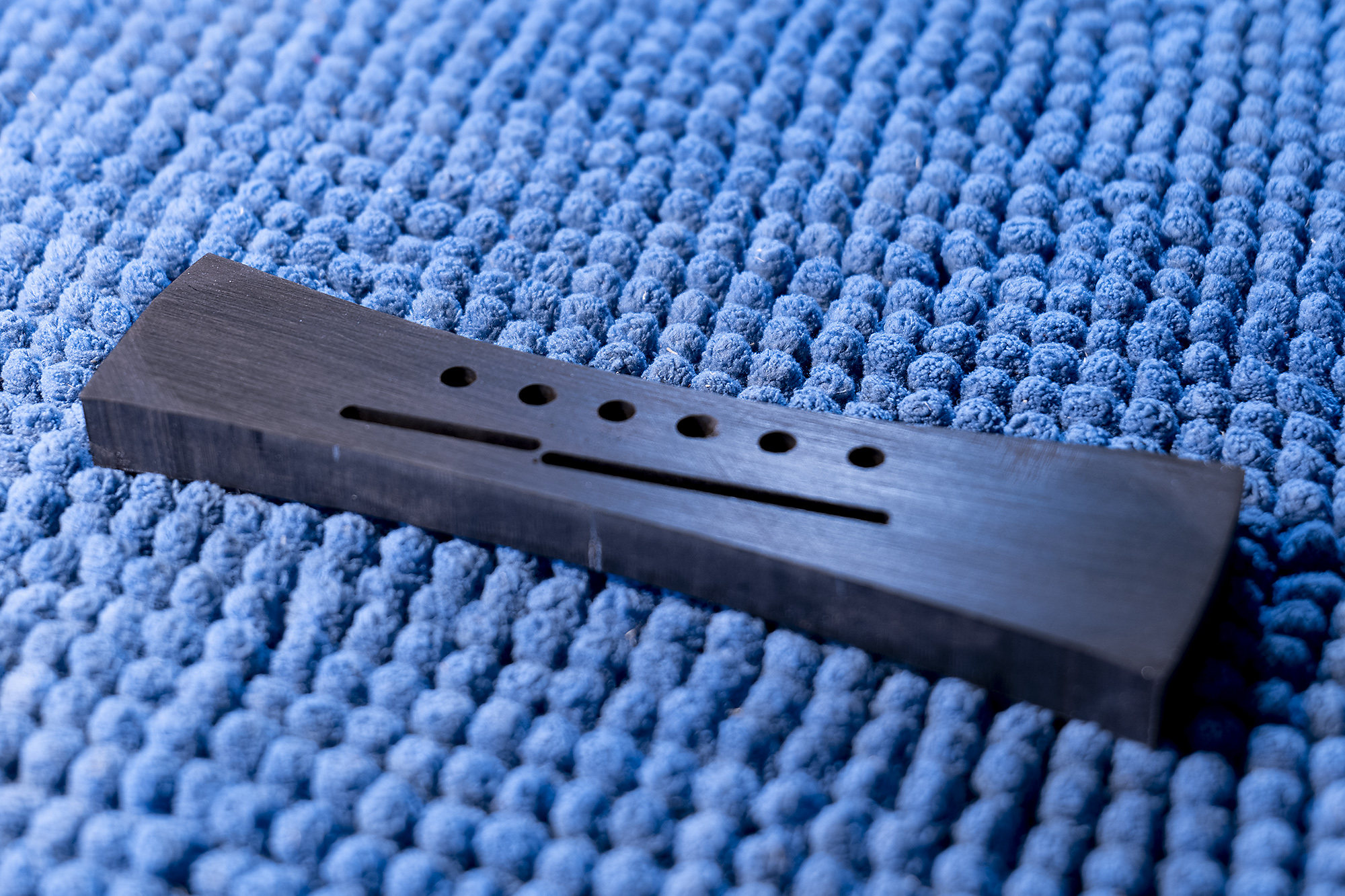 Holes drilled and saddle slots routed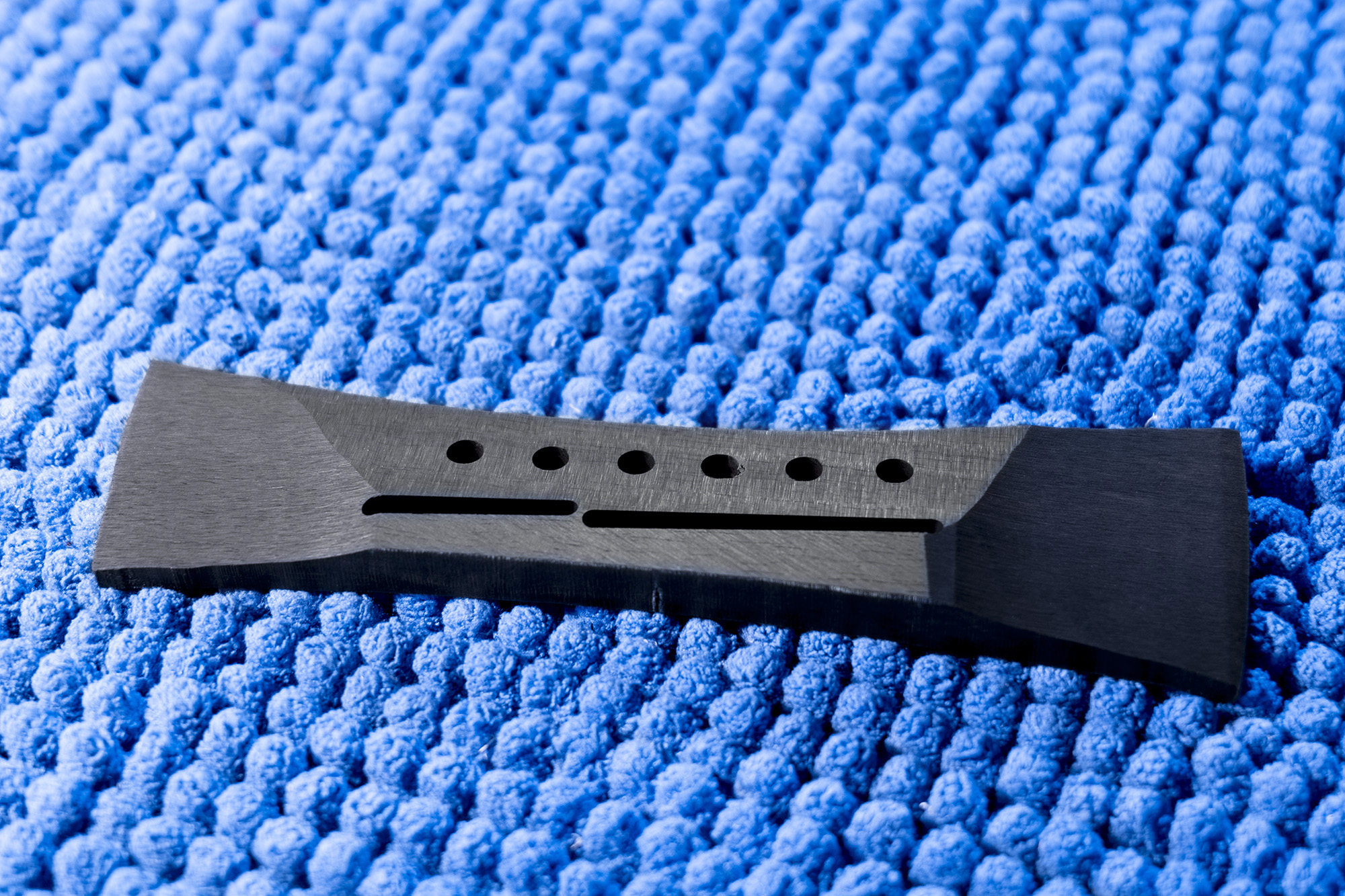 Bridge shaped on the sander, ready for final hand trimming and sanding

Bridge finished.  Hole countersinking and final fine sanding will take place when the bridge is glued in place