Model 2 D – well balanced (and one for sale)
Darrell Scott collected his Bearclaw Sitka and African Blackwood Model 2D last March.  He said lovely things about it and took it back to the US.
Recently he sent me this photo.  He didn't say where it was taken, just that it showed 'a new part of his act and was very well balanced'.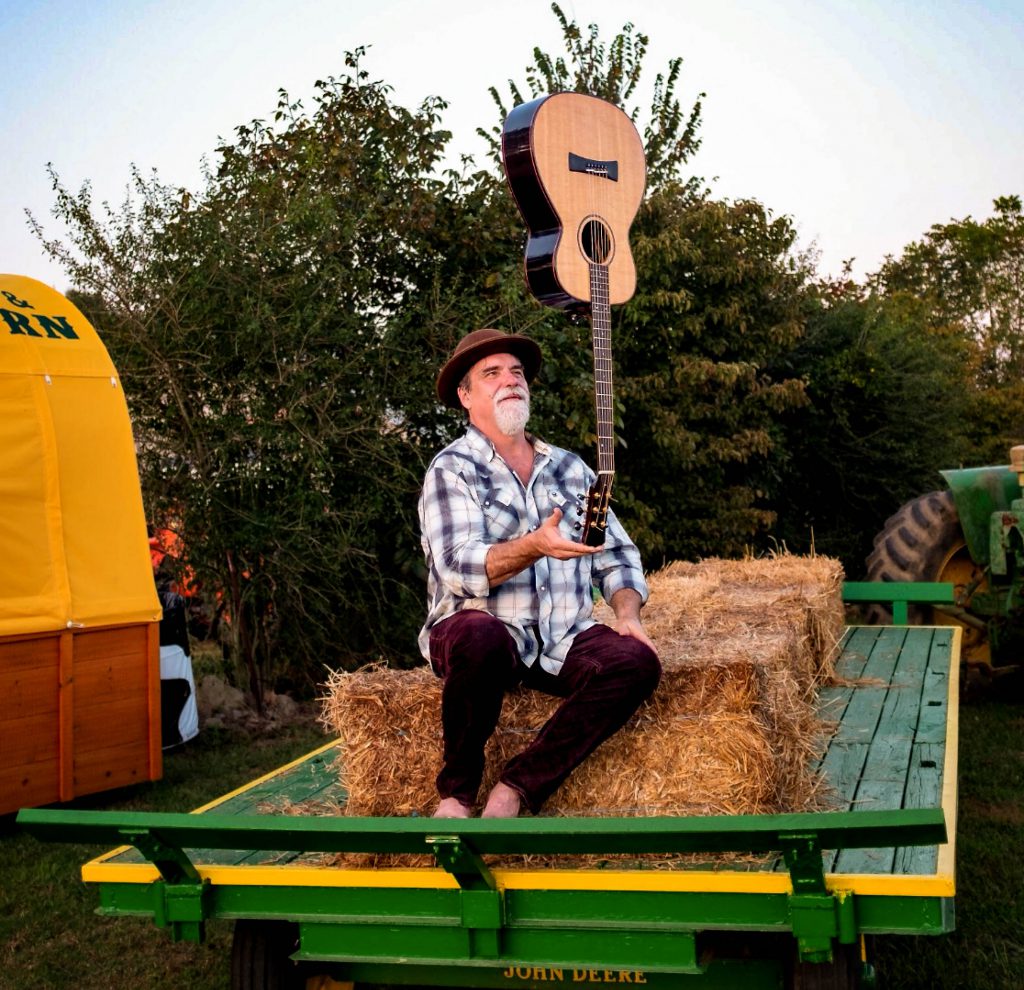 I also have a Model 2D for sale. Like Darrell's, it has African Blackwood back and sides, but the soundboard is figured German spruce rather than Sitka.
Very newly strung, it already sounds wonderful and will be on my 'available now' page when I've taken photos.