Martin Simpson's 2005 MS 2 Model guitar
Martin Simpson is now gigging my new MS Mark 3 Model and is selling his 2005 MS Mark 2.
This old dark Brazilian rosewood and German spruce guitar looks and sounds wonderful and has featured on the following of his albums.
Prodigal Son
True Stories
Purpose and Grace
The Full English.
It is fitted with Martin's combination amplification system consisting of Highlander and McIntyre Feather pickups and a stereo endpin jack. It comes in a Spider case, an excellent case with a particularly comfortable handle.
This is a rare opportunity to buy a wonderful guitar with great provenance. It's a model I am no longer building because of current CITES regulations.
.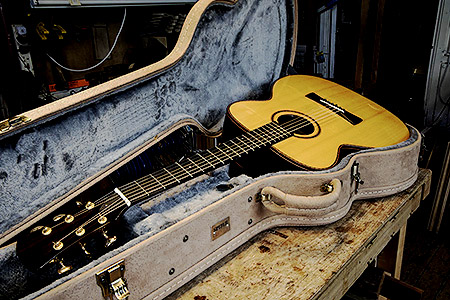 .
Martin says:
I am selling my Martin Simpson signature Mark 2 guitar. This is a much loved and much recorded instrument and the main reason for its sale is that it is increasingly hard to travel with a Brazilian Rosewood guitar.
In view of this Stefan has made me a Mark 3 Simpson model of African Blackwood and Transylvanian Spruce, another wonderful instrument. The Mark 2 guitar can be heard on several of my most successful records, including Prodigal Son.
You can contact me via email simpsonianmusic@icloud.com

Best German spruce soundboard, ebony fingerboard and bridge.

Old dark Brazilian rosewood back and sides, Cuban mahogany neck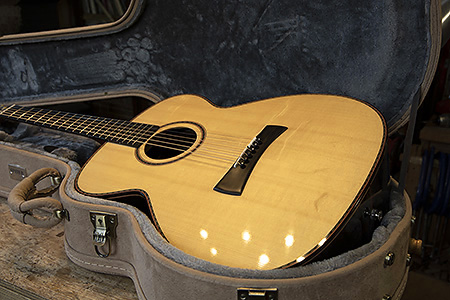 Soundboard showing bearclaw figuring
.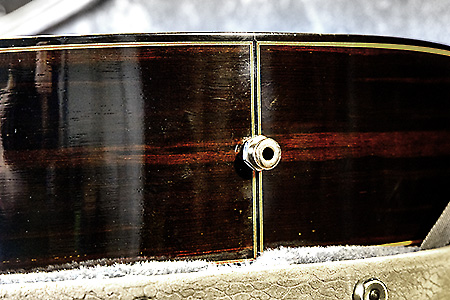 Tail showing twin pickup stereo end-pin jack-socket
.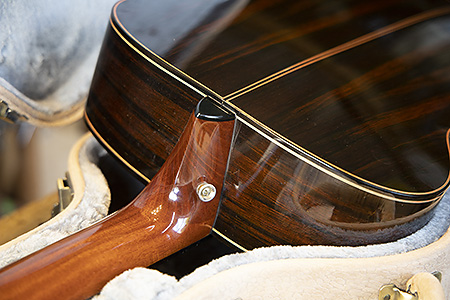 Heel showing Cuban mahogany neck
.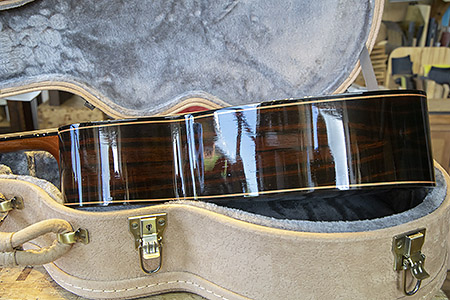 Brazilian rosewood side
.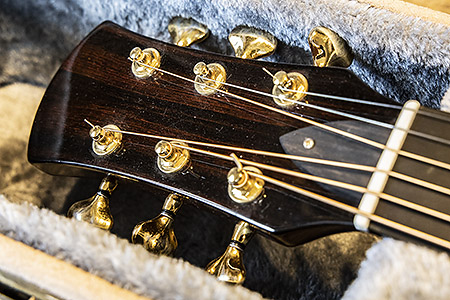 Headstock with matching Brazilian veneer
.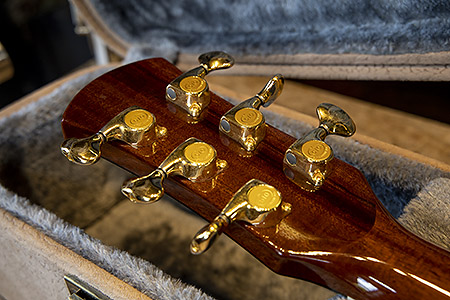 Cuban mahogany headstock with Gotoh 510 machine heads
.
.After nearly 14 years, this guitar is thoroughly played in and sounds immense.
It is in excellent condition, Martin looks after instruments well. The only marks are on the soundboard below the strings; Martin always marks guitars here, it's part of how he plays.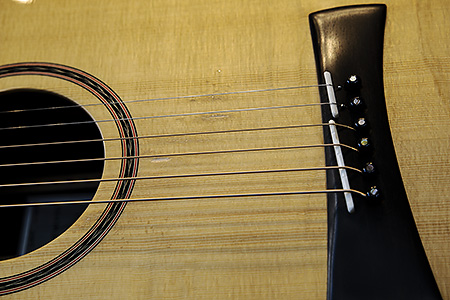 Soundboard under strings showing slight damage
.