Left handed Guitar-cittern
This instrument is now sold
I have a brand new left-handed guitar-cittern for sale. Built for a left-handed customer, it has a small cosmetic blemish on the left side of the rosette and the customer decided not to take it.
As shown right, I have fitted a faux tortoiseshell pick-guard which covers the blemish, goes well with the Sitka soundboard and protects against scratches.
This is a top specification instrument, with its amber coloured figured Sitka soundboard and best aged African Blackwood back and sides. The neck is from my 20 year stored Brazilian mahogany, the headstock veneer is African Blackwood.
It has my standard 585 mm (23″) cittern scale and is fitted with 1:21 ratio Gotoh 510 tuners – in my opinion the very best available – with black buttons. It comes complete with Hiscox Artist series case.
It is fitted with an active Highlander pickup, with pre-amp built into the End Pin Jack Socket and on-board battery. I have found Highlanders give far the best amplified sound in my instruments. This guitar-cittern sounds excellent both acoustically and amplified; full and well balanced. It is strung to tune GDAE or similar.
I'm aware of the age-old conundrum: why can a left-handed musician looking for a left handed instrument not find one, while a seller looking for a left handed musician can't find one either.
However, converting to right handed is not a viable option because of the asymmetric fixed bridge.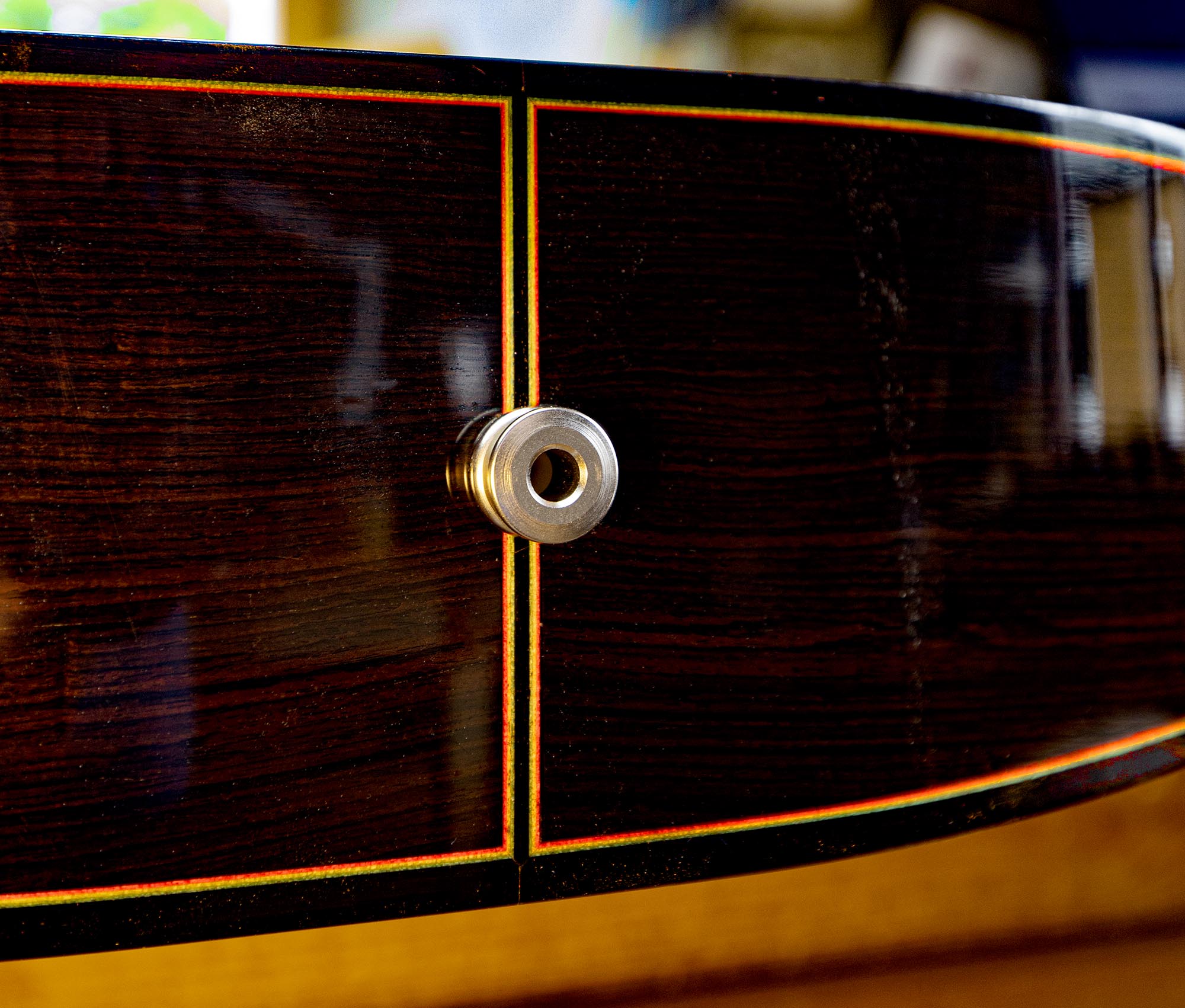 Tail showing African Blackwood sides, Highlander pickup EPJS and black Rocklite binding with red/gold/green purfling.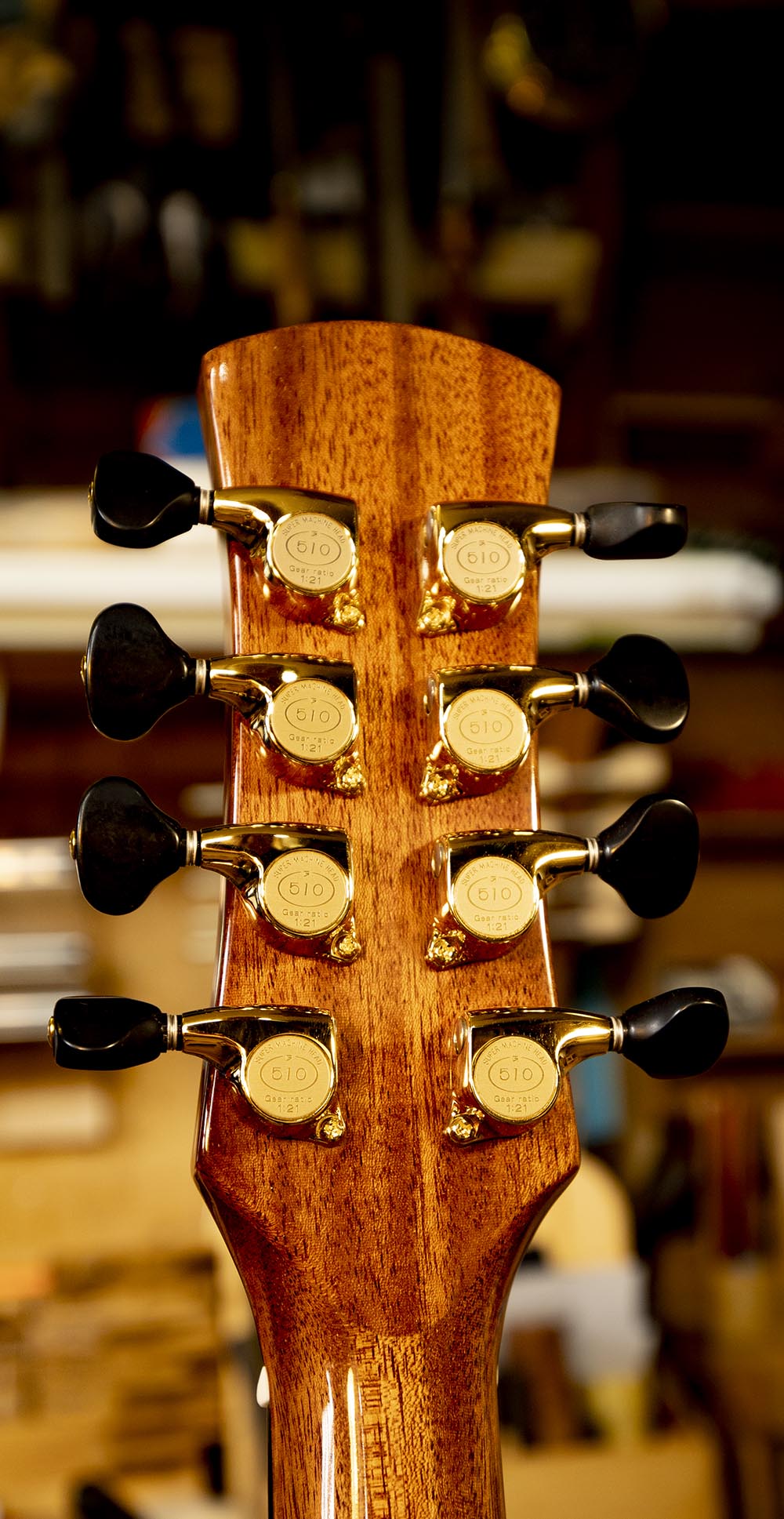 Gotoh 1;20 tuners with black buttons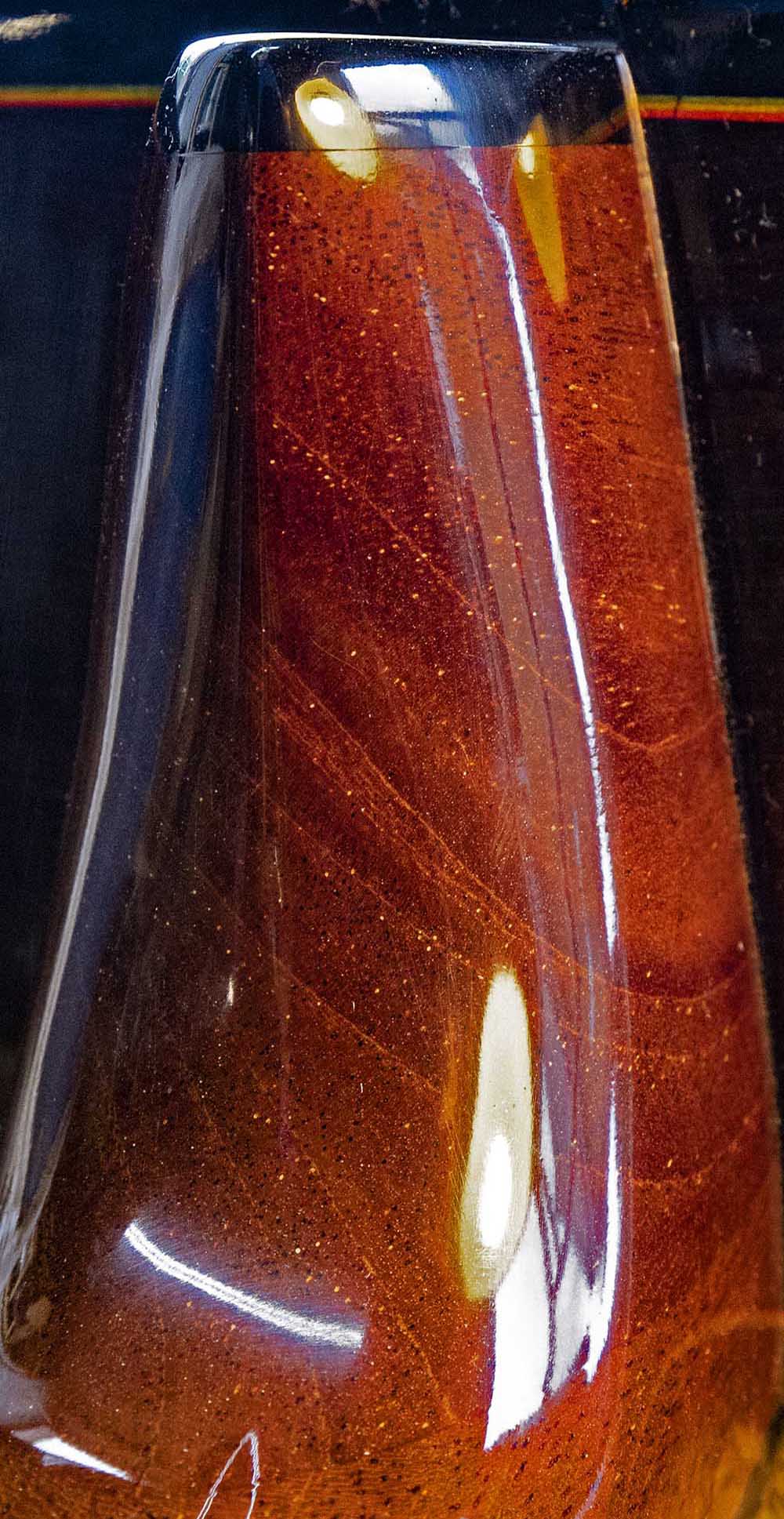 Brazilian mahogany heel
My list price for a guitar-bouzouki or guitar-cittern built with figured Sitka and African Blackwood and including Highlander pickup and Artist line Hiscox case is £9790.
Because of the concealed blemish, I am offering this instrument at £8000. Shipping would be extra.
For any queries or more information, email stefan@sobellguitars.com or telephone +44 (0) 1434 673567. If you call and miss me, leave a message and I'll call you back.