Latest Dreadnought
I'm now building my first Dreadnought guitar (my Model 4 Double-decker) for over a year. Here are pictures of the body ready to receive the soundboard. The inside always looks so nice it almost seems a shame to cover it. The last one I built was 14 frets to the body, this will be twelve. The body size and shape are the same in either case. No pun intended.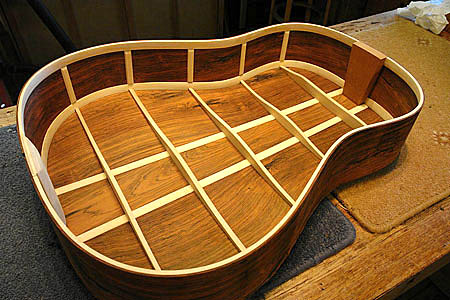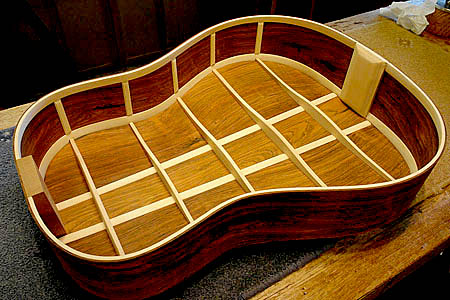 Different dog
For many years Rens appeared regularly on this site; his 'big personality, small brain' character made him an irresistible photgrapher's prop. Rens sadly died last December and has been greatly missed.
Now he has a successor. Ben is a labradoodle – ironic that someone should have given these dignified dogs such a ridiculous name. Ben will grow to be more poodle-like as time goes on, and much bigger than Rens.