Interview and demonstration by Michael Watts
Michael Watts has a blog https://www.michaelwattsguitar.com/blog in which are clips of interviews he has done with various luthiers.  Last month he visited my workshop in Whitley Chapel where we chatted and he played four of my guitars.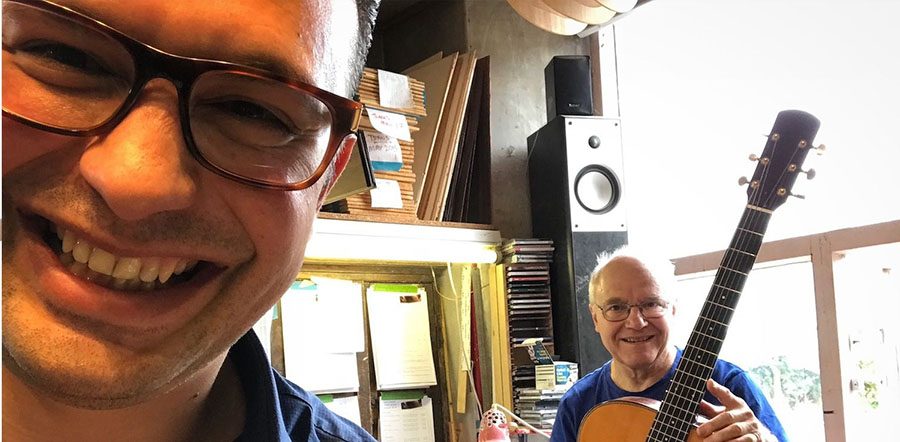 The first was a six string arch-top built in 1981.  It was in fact my first guitar, built after a decade of building first Appalachian dulcimers and then citterns, bouzoukis and mandolins.
Next he played a figured Sitka and Malaysian Blackwood D guitar, then my latest Martin Simpson S model, and finally a Steinbeck S.
All these can be heard in the blog clip, along with our chat at
https://www.michaelwattsguitar.com/blog/blog/luthier-workshop-visit-sobell-guitars-uk
My thanks to Michael for taking the trouble to visit and interview me.