Impulse purchase
Yesterday Stuart Murray and his wife Jill came to collect Stuart's mandolin.  Before even looking at it, he took sheets from an envelope to show me.  They were the brochure sheets I'd sent him in 1986, including the price list.  Which showed the price of a small bodied mandolin with spruce top to be £472 including VAT.  It had taken Stuart only 30 years to make up his mind.
By which time prices were a little higher.
Here are some of the brochure sheets.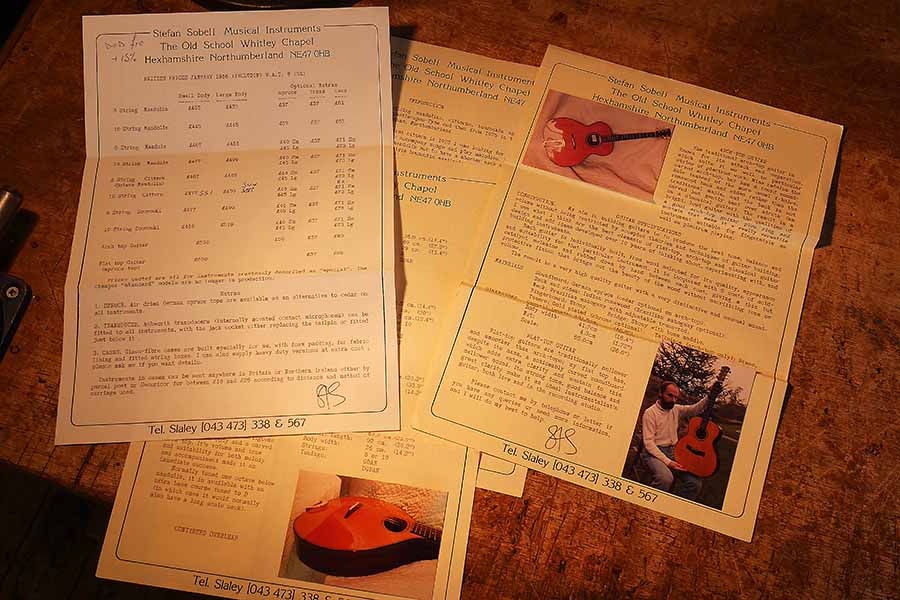 Here are Stuart, Stuart with mandolin maker, and detail of brochure sheet showing mandolin maker 31 plus years ago.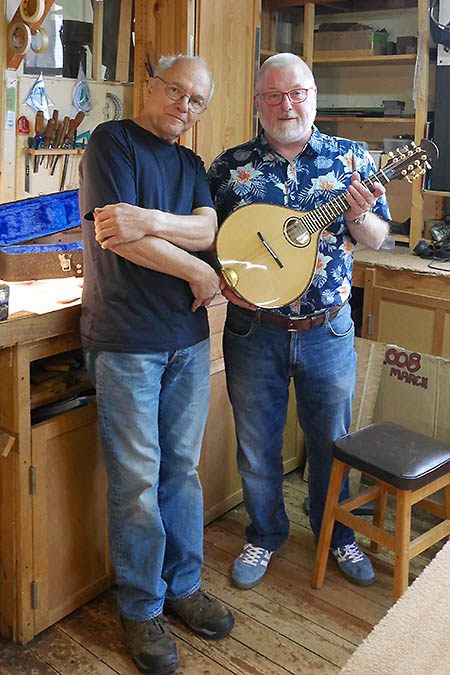 Photo Jill Murray