Highlander pickup for Mark Knopfler's MS Model
.
Mark Knopfler didn't want a pickup in his MS Model when he collected it from me a couple of years ago.  He planned to use it in the studio and for song writing, and wouldn't even let me fit a tail strap button.
More recently he asked me to fit a pickup so he could play it live.  So I took a tool kit to his amazing state of the art studio in Chiswick and fitted a Highlander pickup there.
Mark was seriously impressed with the combination of the MS Model and Highlander, was very happy with the amplified sound.  He told me he planned to use it in live concerts, so I also fitted a strap button to the guitar heel.
I haven't driven in London for several years; I knew driving there would be slow but found the traffic congestion shocking beyond my expectations.  My sympathy to all who have to live with it.
PS  How time flies, it is in fact not a couple of years, it's five years since Mark came to collect his MS!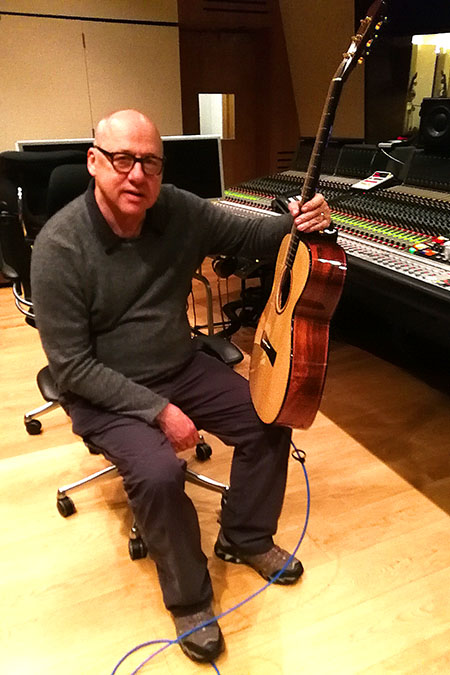 Mark in his studio with his MS. Sorry about the poor phone photo.