Flat-top bouzouki
I last built a flat-top bouzouki in around 1985, when I made one for Andy Irvine, of Patrick Street and many other bands.  Just a little after this I built him two guitar-bouzoukis, the second of which he still plays.
So when Mr. Hiroshi Hasegawa, who already has one of my guitar-bouzoukis, asked me to build one I designed it from scratch.  It's built on my large bouzouki body and the soundboard is based on my current flat-top guitar soundboards.  The bridge is a shorter version of my New World bridge, and the neck is as specified by Mr. Hasegawa, narrower than my standard neck.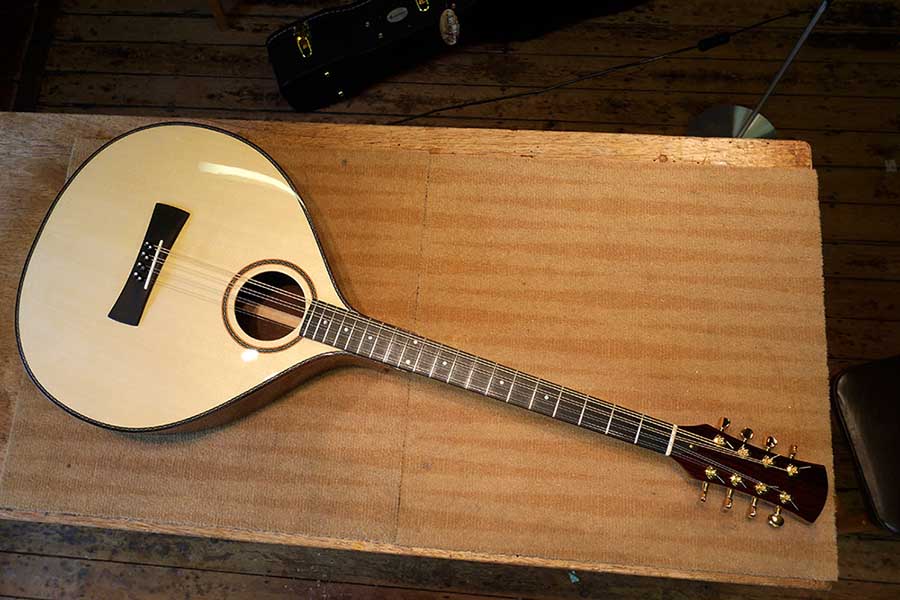 There is one other difference between this flat-top and my arch-top bouzoukis; I used my guitar bouzouki headstock, so as to match the head on Mr. Hasegawa's guitar-bouzouki.