Denis McKeown's Martin Simpson model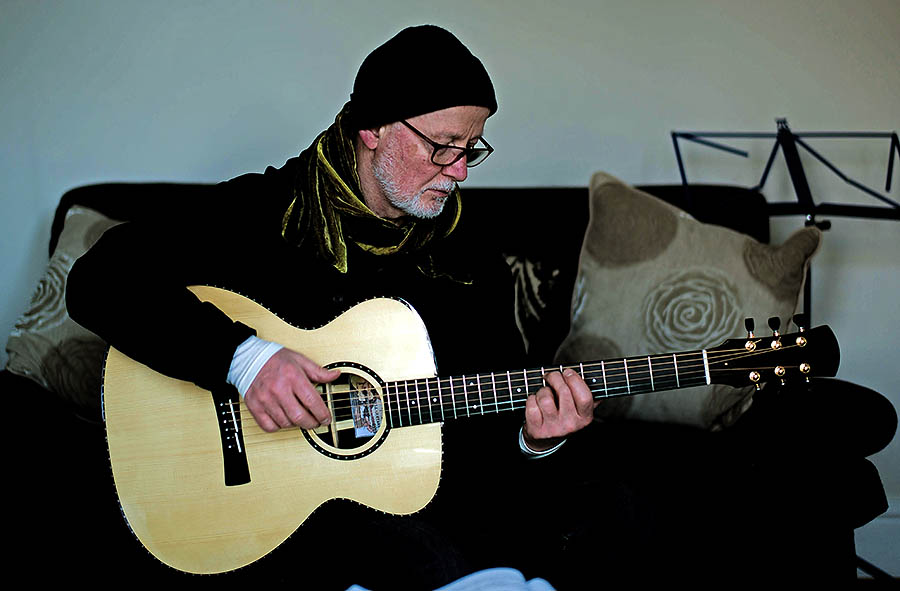 Last week Denis McKeown called to collect his MS model.  He chose the back and sides when he ordered his guitar, over a year ago.  Denis lectures in the The School of Psychology at Leeds University where he is currently interested in the way we hear sounds.  He says:
If only I could say how the Martin Simpson model sounds – even in Martin's hands playing a song such as Lowell George's 'Long Distance Love' – I would. It is just a week since I drove up to Northumberland and found the little country roads down to Stefan's workshop at Whitley Chapel. Parking up on the grass and walking over on a fresh winter morning and hearing Ben bark  – coming into the warm workshop. We chatted about 'timbre' – and I had an idea it is like a landscape – like flying over the West Scotland Torridon mountain range and those massive peaks representing the landscape of the sounds we hear. I have come back down to Harrogate and it is just a week and I am sitting polishing my nails smooth for a very rough interpretation of Loing Distance Love.
Denis