Bracing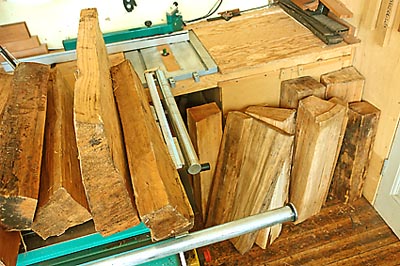 Guitar and cittern braces should be stiff and light. I don't use sitka spruce for soundboards, but this close-grained sitka is perfect for braces.
Here it is in rough pieces as collected from Roger Bucknall of Fylde guitars. Roger went through huge hassle to source it and get it into Britain and was generous enough to pass some on to me.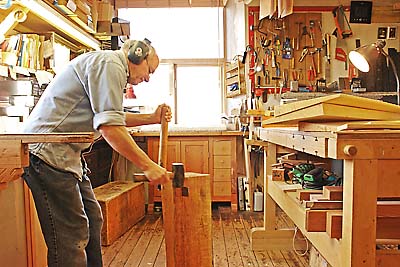 First I split it with a froe, a handle on a blade that you hit on the back with a big hammer. This means the wood splits absolutely along the grain, without the grain run-out you can get sawing wood.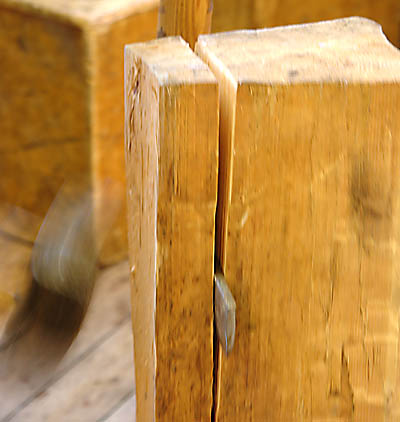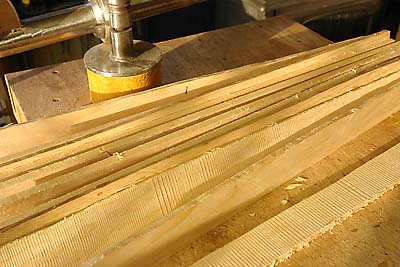 Then I cut it oversize on either table saw or band saw, making sure to cut along the visible grain. Now I know there is no grain run-out in either sideways or up and downwards.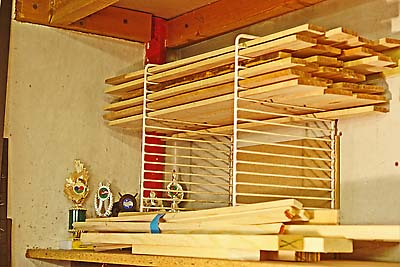 Finally I stack it in the warmest shelf in shop to dry thoroughly. When the time comes to use it, I will thickness it to exact size.
Behind it you can just see the tacky table-tennis trophys Liz refuses to have in the house.