Bill Flatman
Bill Flatman built my mandolin and cittern cases in the late 1970s and early 1980s. He died unexpectedly on 3rd March. He was just sixty-five years old.
Bill was a farmer who lived and grew up on a hill farm close to Whitley Chapel. When I was looking for fibre-glass cittern and mandolin cases to replace my primitive wooden ones, Bill volunteered and made them in his small garden shed. He had no previous knowledge of fibre-glass but went round the canoe building classes in the North East of England, learning how to lay up fibre-glass and where to find the required components. He rewarded his informants with heather honey combs from his own bee hives. He was an ingenious and enterprising man.  I and many others will miss him greatly.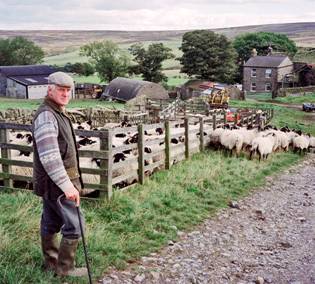 The Fretboard Journal
Many people already know of the Fretboard Journal. For those who don't, it's a beautifully produced quarterly publication of serious in-depth articles on all subjects concerning fretted instruments.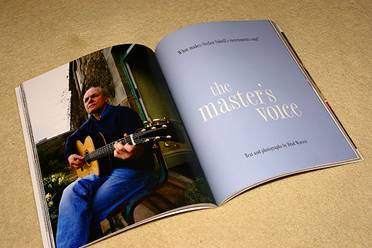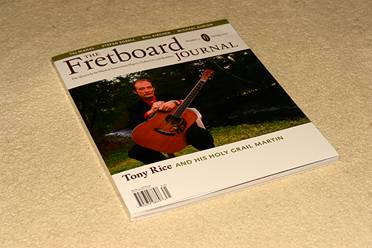 Last summer Brad Warren visited and stayed a few days, talking, asking questions and taking photographs. The picture at the head of my 'Wood and Materials' webpage is one of his photographs.
The current issue of the Fretboard Journal includes the article he wrote about me and my instruments. Brad is a good interviewer; his conversation and questions made me think really hard about what I feel and believe is important to instrument building. Brad is also a good writer, his article presents my views well. The article includes an interview he did with Martin Simpson, concentrating on Martin's use of my guitars and how he views them.