Airline instrument damage
When Eamon Doorley was on tour in the US, United Airlines took it upon themselves to modify his guitar-bouzouki. Here it is as Eamon took it out of its case.
He told me it still played perfectly and sounded fine.  Amazing.  He bound the damaged side with gaffer tape, and some months later it arrived at my workshop.  Close examination showed there was also a crack below the nut, but otherwise there was no damage other than that suffered by the side.
It was clearly going to need a sizeable patch (in the end two, one large and one small), but first I had to pull the splintered tongues of wood into their proper place and glue them there.  I glued four light vertical pieces of spruce behind them, and as most clouds have a silver lining, was able to get clamps in place through the gaping hole near the tail. I could then glue up the cracks and fill them as invisibly as possible.
I chose similar Indian rosewood to the damaged side and bent it to the correct curve.  I then cut a rectangular patch large enough to cover the hole, and squared up the sides of the hole to match, making it a tiny bit smaller.  I carefully trimmed the size of the patch, bit by bit, until it fitted perfectly so I could glue it into place.
I followed the same procedure making and fitting a smaller patch to fill a second gap low down further along the side.
.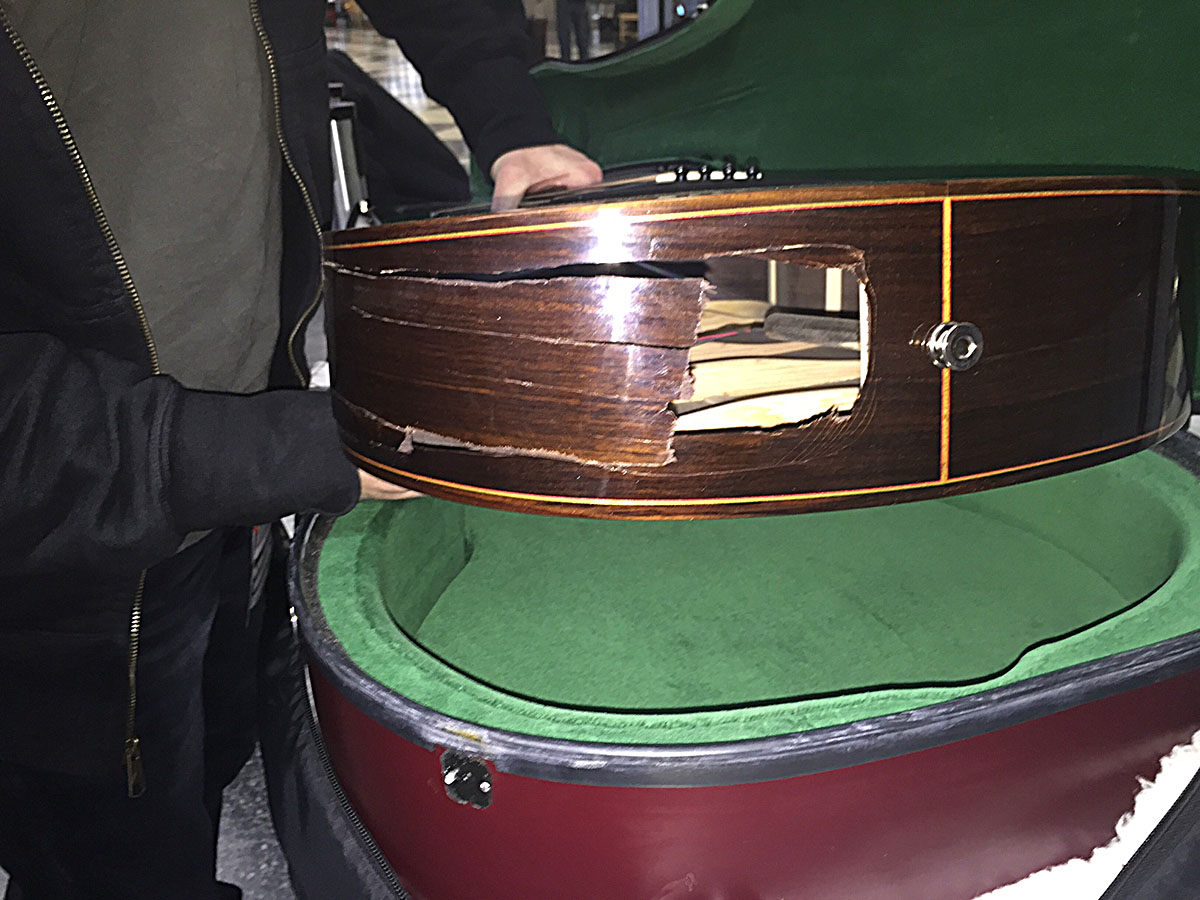 I then sanded the side smooth and also glued up the neck crack.  So now the instrument was ready to go to Dave for refinishing.
Rob Ellis from Cambridge reminds me that United have form regarding instrument breakage, as recounted in the 'United Breaks Guitars' video  https://www.youtube.com/watch?v=5YGc4zOqozo .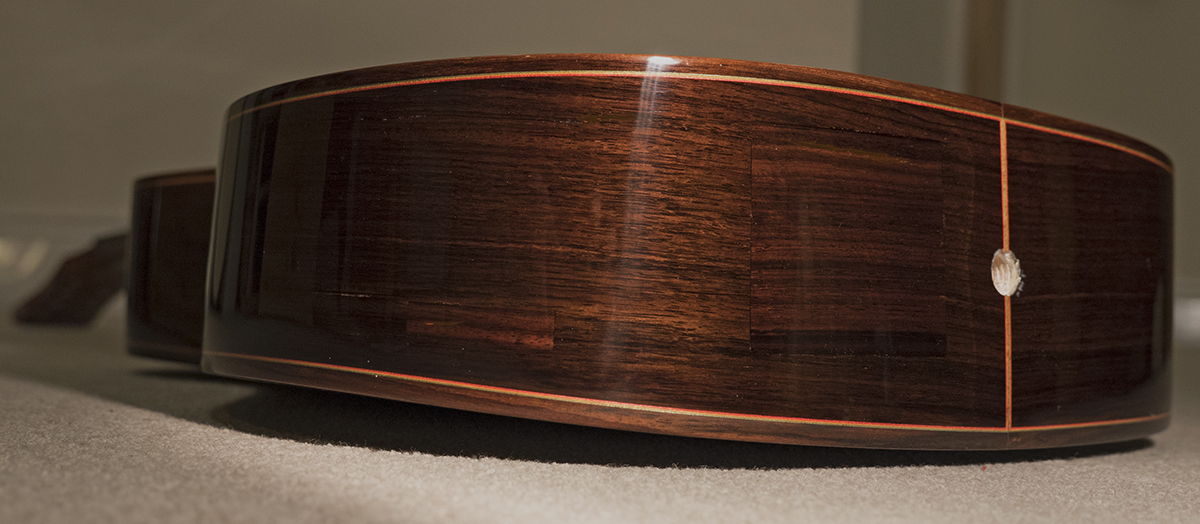 Now lacquered and ready to be re-strung.