9 February 2007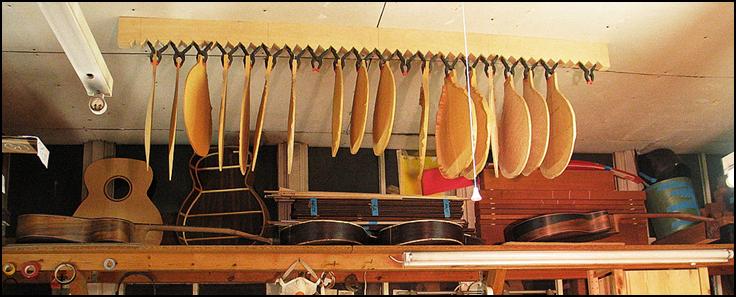 On the shelf: MS D guitar, Model 1 soundboard and body, two cittern bodies, arch-top guitar
[two_third]
Cittern tailpieces
In my news item of 1st October I asked for help finding a source for brass tailpieces. I had half a dozen responses all making useful suggestions; I'm grateful for these.
I am now expecting to receive samples in the next couple of weeks, and hope to fit them to completed instruments straight away.
My apologies to all those who are waiting so long for their mandolin family instruments; not only have I had no tailpieces available, I've also not found a source of cases suitable for mandolins and large bodied citterns. This problem isn't yet resolved, but a solution may be on the horizon.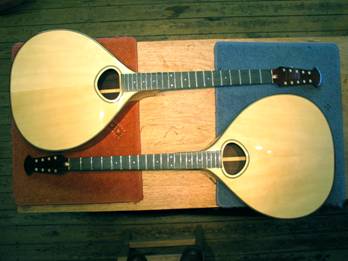 Cutaway arch-top guitar and Second MS D guitar
I have just built a 6 string arch-top guitar along with a second Martin Simpson Signature D guitar.
The MS D uses the back (shown in my news item of 15 December 2006) on which I replaced the red/gold/green trim with the MS red/white and ebony. Here it is after final sanding.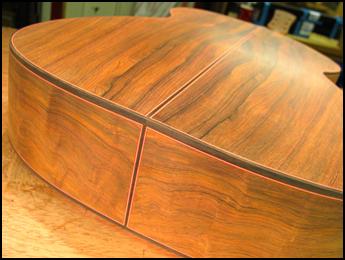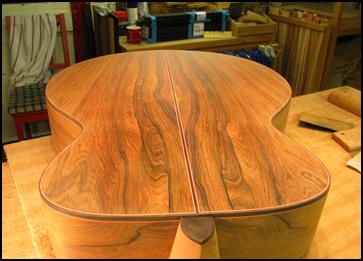 The arch-top is built with the very colourful Brazilian similar to that used on some New World model guitars.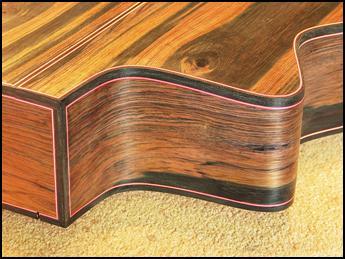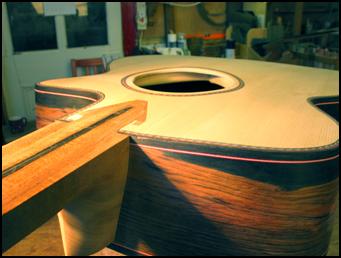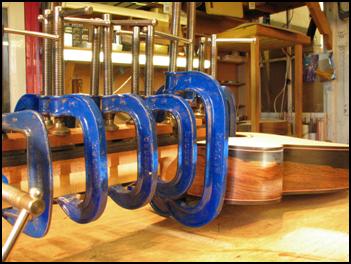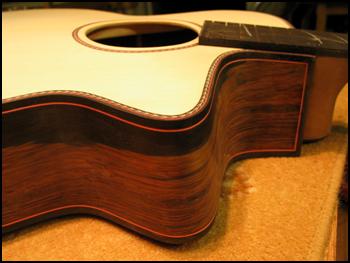 When the citterns currently under construction are finished, I will be building a New World model and a Martin Simpson Signature model.
Finally, even though it's early February, last weekend was sunny and spring-like (though the week following we had frost and snow). Here are a friend and his son walking into the sunset. We're far enough north here that sunset is shortly after sunrise at this time of year; the picture was taken at 3 pm.