2018 Bearclaw Sitka New World guitar
This guitar is now sold.  
Every year I build several personal guitars, either experimental or simply because they interest me.  This is the second I've built to this specification; I wanted to compare it with the German spruce topped New World I'd built shortly before.  The German spruce topped guitar is spoken for and I'm now offering the Bearclaw Sitka topped guitar.  It is available for immediate delivery.
This guitar is New World guitar #NW 40, serial number 717 and is built of the same woods as my Steinbeck model; Bearclaw Sitka soundboard, Malaysian Blackwood back and sides, Wengé neck and ebony fingerboard and bridge.
As on the Steinbeck model, the combination of Bearclaw Sitka and Malaysian Blackwood make for a special sound, and my latest New World guitars have a combination of delicacy and power that makes them great guitars.  This is a fine example.
The New World is smaller than the Steinbeck, but a little wider than a Martin 000.  This guitar, even though just a couple of weeks old, is powerful and well balanced, with a strong dark bass to contrast with the strong bright treble.  It will open up in time to be even more rich and powerful.
Wengé makes a particularly strong and stable neck, and 21:1 ratio Gotoh 510 tuners, here with black buttons, are in my view the very best available for fine tuning and guitar tone.
Unlike many other guitar tonewoods, Malaysian Blackwood is not a rosewood, so this guitar can be legally exported anywhere in the world without the complication of certification.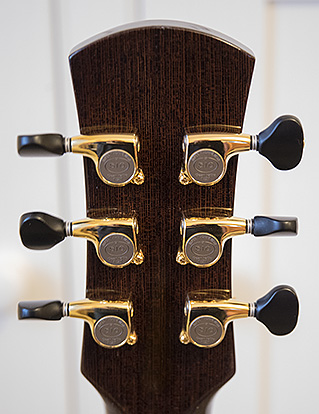 Gotoh 510 tuners on Wengé headstock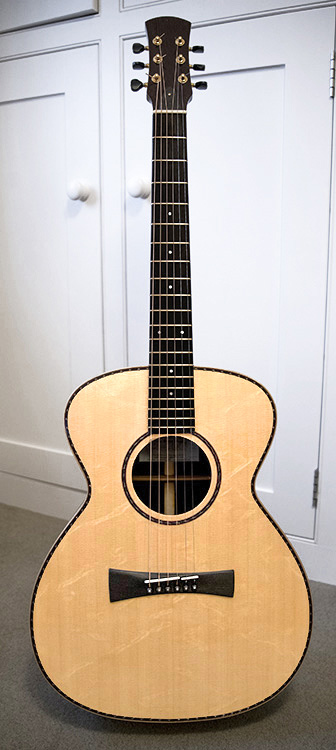 Bearclaw Sitka soundboard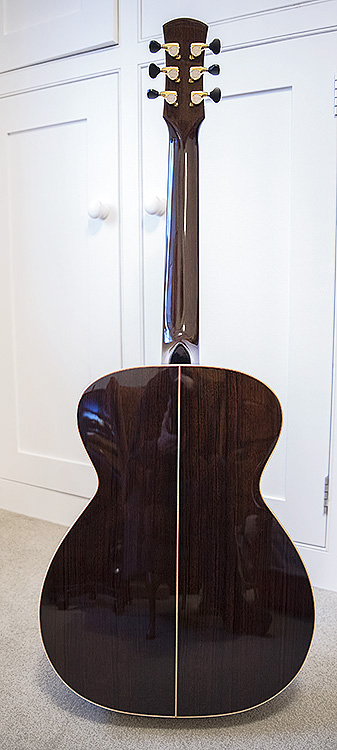 Malaysian Blackwood back and Wengé neck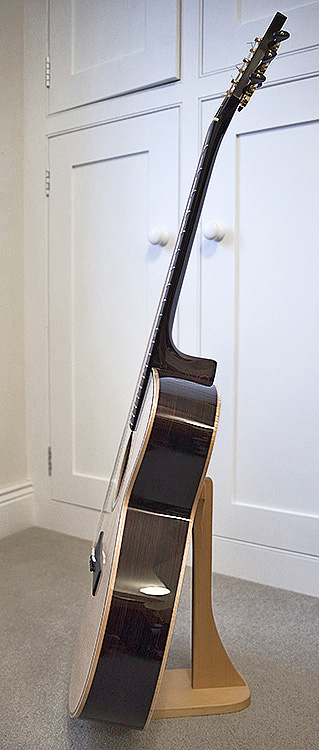 Malaysian Blackwood sides and maple binding
Ebony Bridge, ebony bridge pins with Mother of Pearl dots, bone saddles.  The bridge is prepared to accept a Highlander pickup.
This guitar comes in a neat, good quality Ashbury case, with plush lining and a protective arched top.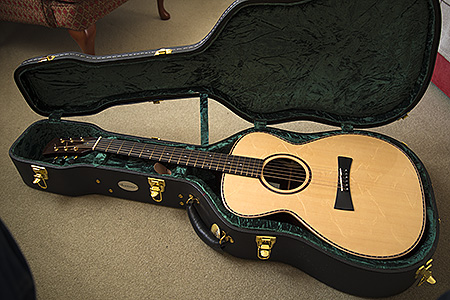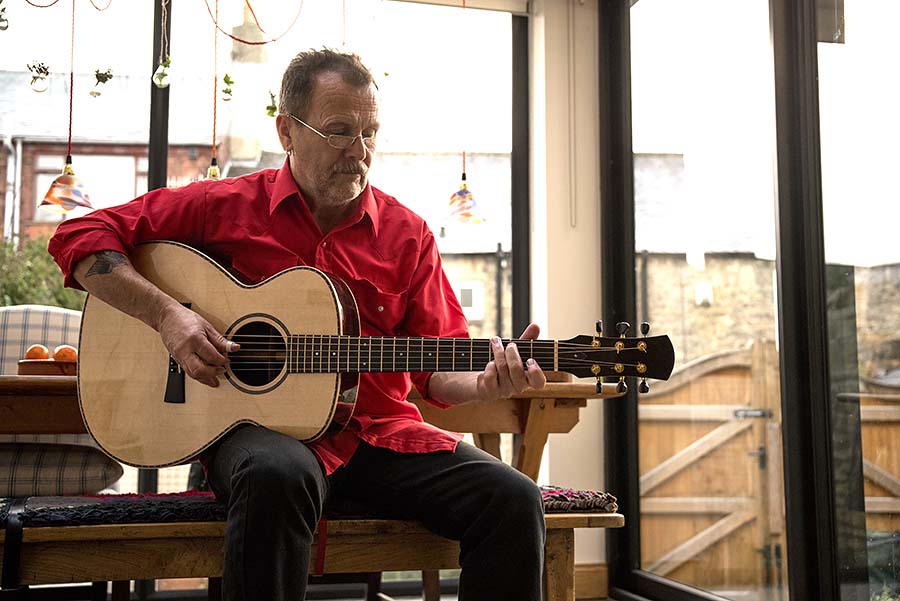 Martin Simpson playing the New World
For more information on this or any other guitars, please email stefan@sobellguitars.com or telephone me at my shop on +44 (0)1434 673567.  If you call and miss me, leave a number and I'll get back to you.
Stefan Sobell