2002 Cocobolo Model 1
John Cronin is selling his beautiful 2002 Cocobolo Model 1. He tells me it's pristine, and the photos confirm this. Cocobolo makes great sounding guitars, and can be beautiful, as is the wood used on his guitar.
John says:
Back in 2001, I attended a guitar workshop at Little Grove with Martin Simpson. He was playing a guitar that fascinated me, it was beautiful and had the richest sound. 
I contacted Stefan and he made this Model 1 guitar for me and I've loved every minute of playing it. I'm not a professional player so in reality it's only been very lightly played and still in as new condition.
The reason I'm selling is that I had an accident last year which really took the edge off my playing. I would like someone else to take this fabulous instrument forward and enjoy it every bit as much as I have.
.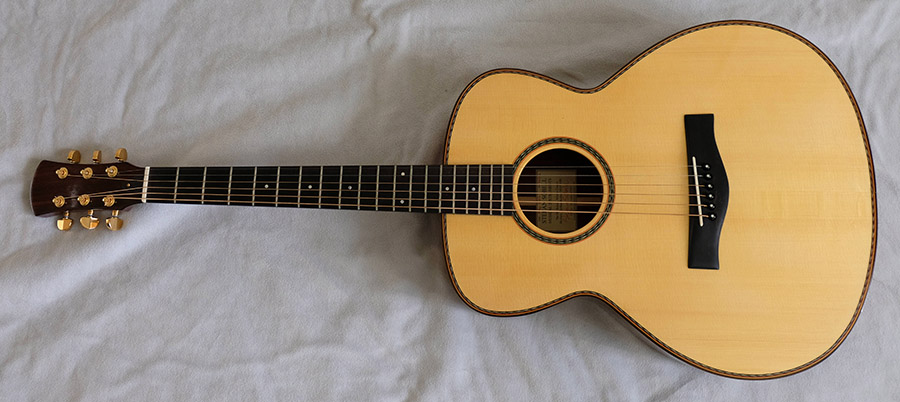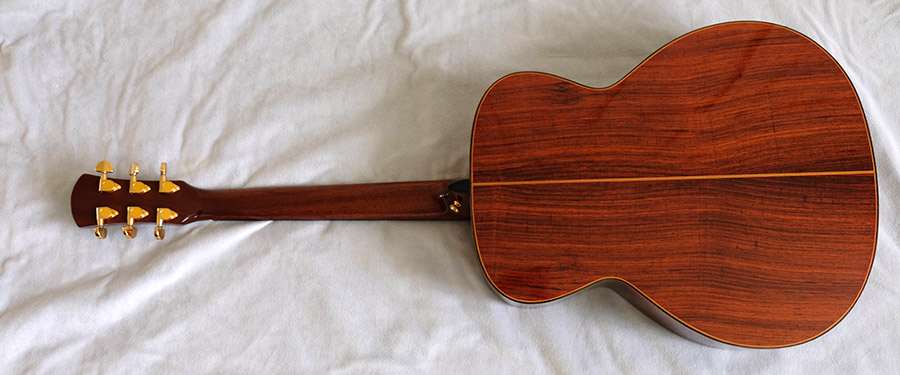 You can email John at jcronindublin@gmail.com