Soundboard repair
Brian Miller from Edinburgh had a hotel chair collapse under him while playing in an Edinburgh hotel. The Model 1 he bought new in 1987 suffered soundboard and purfling damage. The repair was complicated by the dark colour of the soundboard; any mismatch in levels when joining the cracks would show up as a sudden colour change.
The repair went well, so not only is there no colour change, but also the cracks themselves (on either side of the lower bout, a couple of inches in) are not visible from more than a foot or so. Here is Brian with the repaired guitar.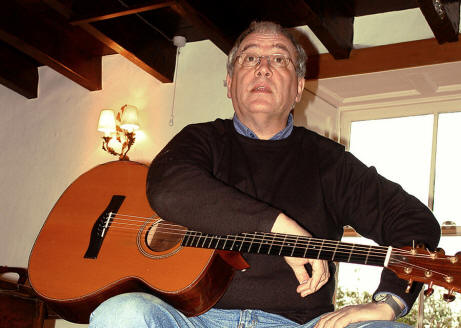 New World guitar and Hayseed Dixie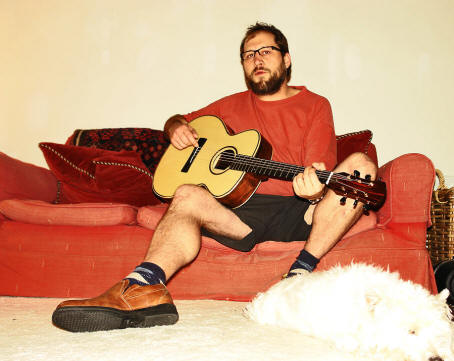 The Madagascan rosewood necked New World model (news item 1 Oct 07) worked out really well and John Wheeler (of Hayseed Dixie) has taken delivery. It's fitted with a Highlander under saddle pickup; John plans to use it on live gigs as well as for recording. 'It really rings' he said as soon as he picked it up.