10 string guitar-bouzouki for sale
Pat Macgeachy is selling her late husband's 5 course guitar bouzouki; Kirk bought it from me in around 1993.
Pat says:
I'm selling my late husband Kirk's much loved and treasured guitar-bouzouki. It's time to move on and for it to be loved and played again. I'm asking £6000 for it; this instrument new would cost around £9000.
Looking at the photos, the instrument appears to be in good sound condition. There is a small mark on the lower bout treble side, and it looks to have been refinished in this area. As can be seen, it's barely noticeable in the photos and has been well done. There is a pickup end-pin jack-socket, so I presume there is a pick-up fitted.
Kirk was a lovely man and at the same time as playing them, looked after his instruments well.
It comes in its original Clark case.
Contact details: Pat can be reached on her mobile 07908 918058 or by email (currently unreliable due to poor broadband) at patrat@bell.net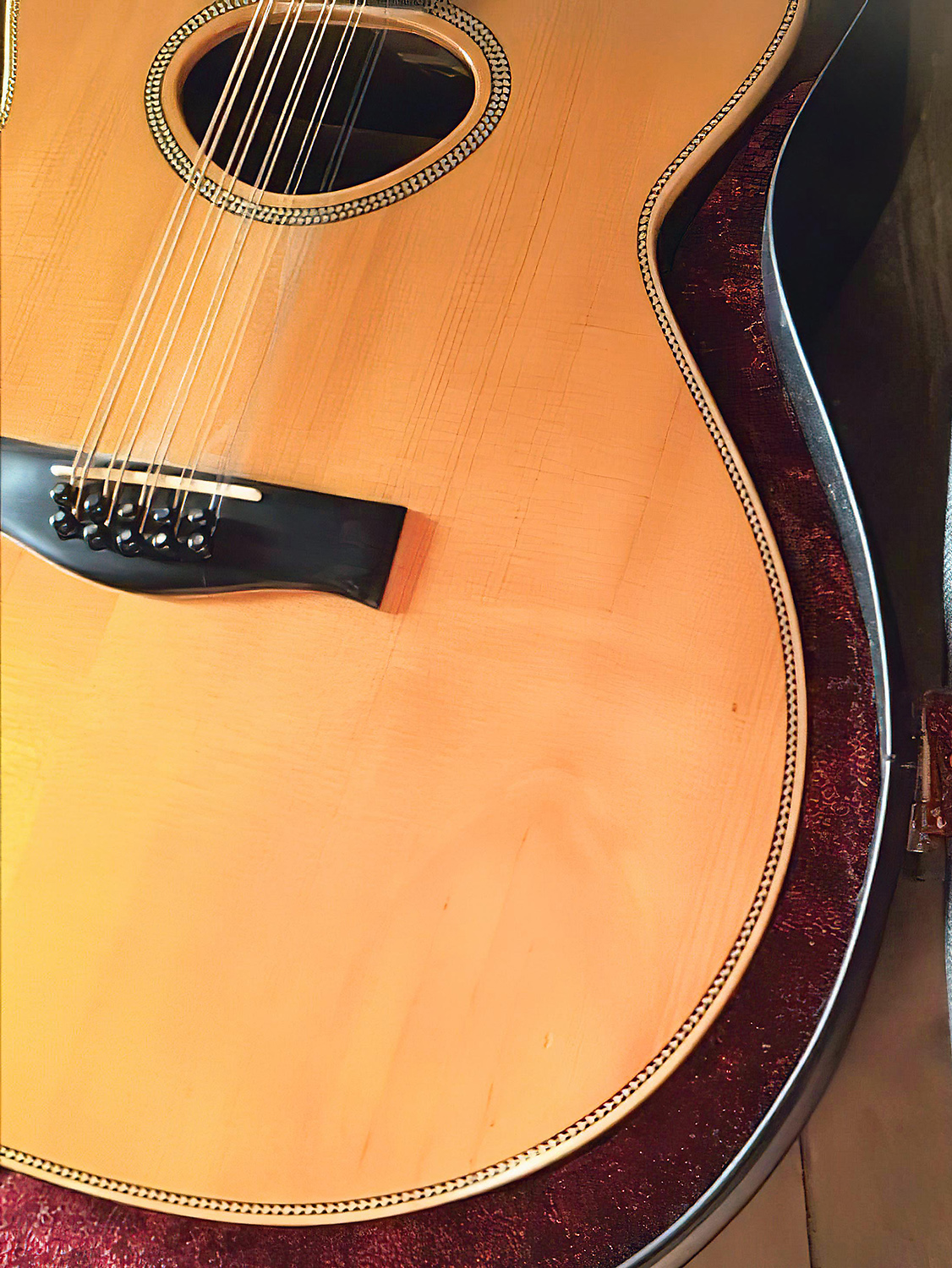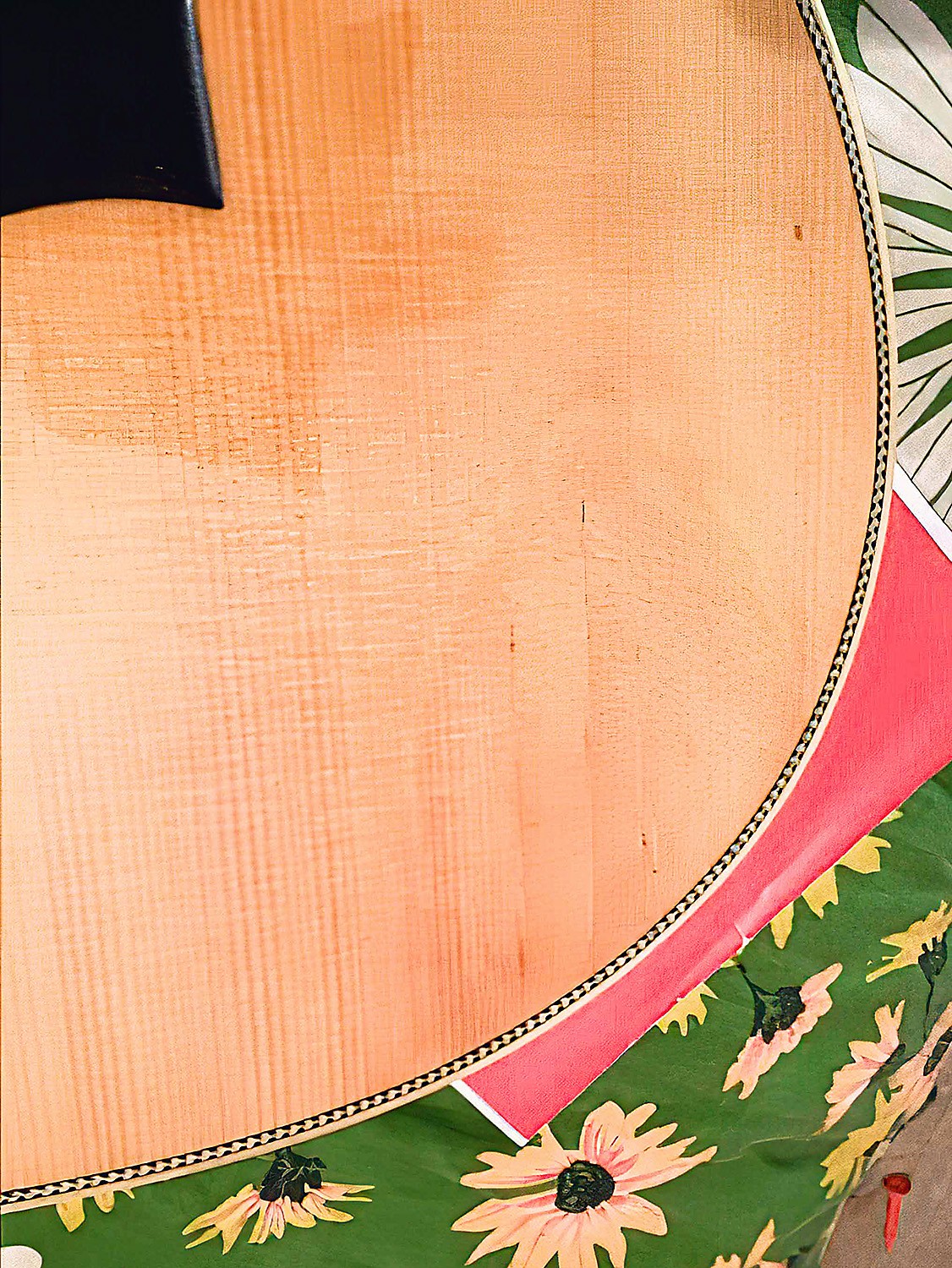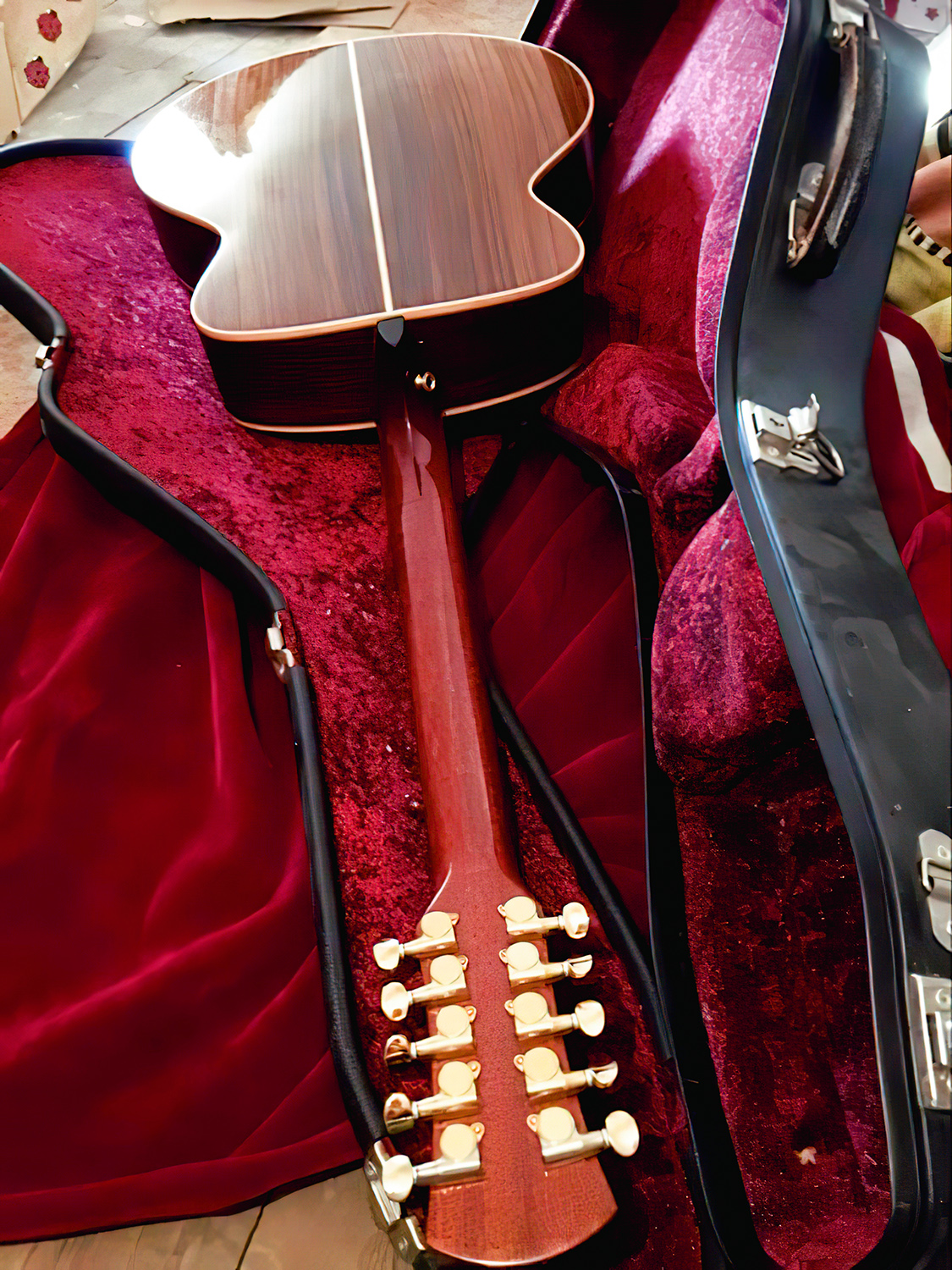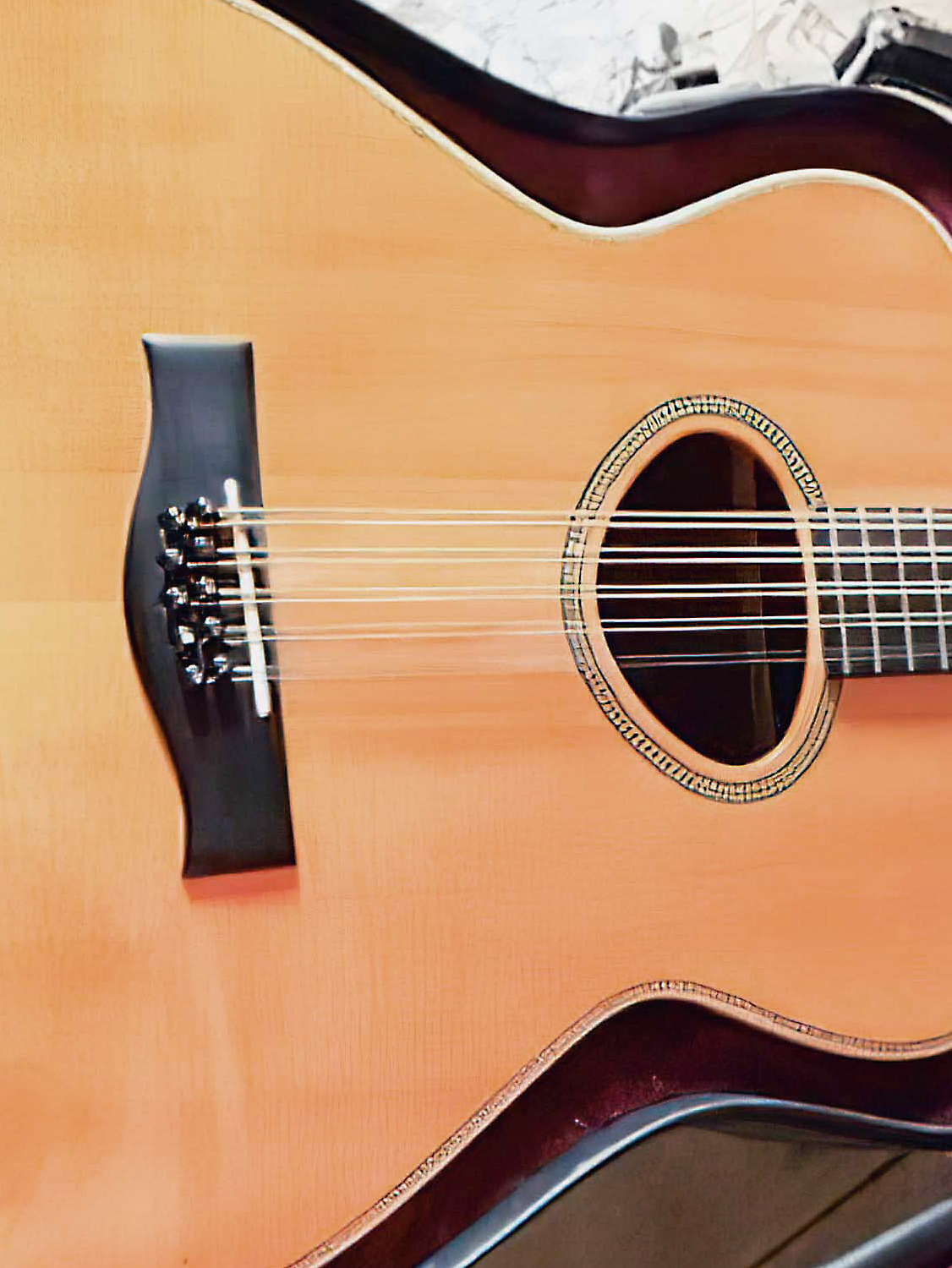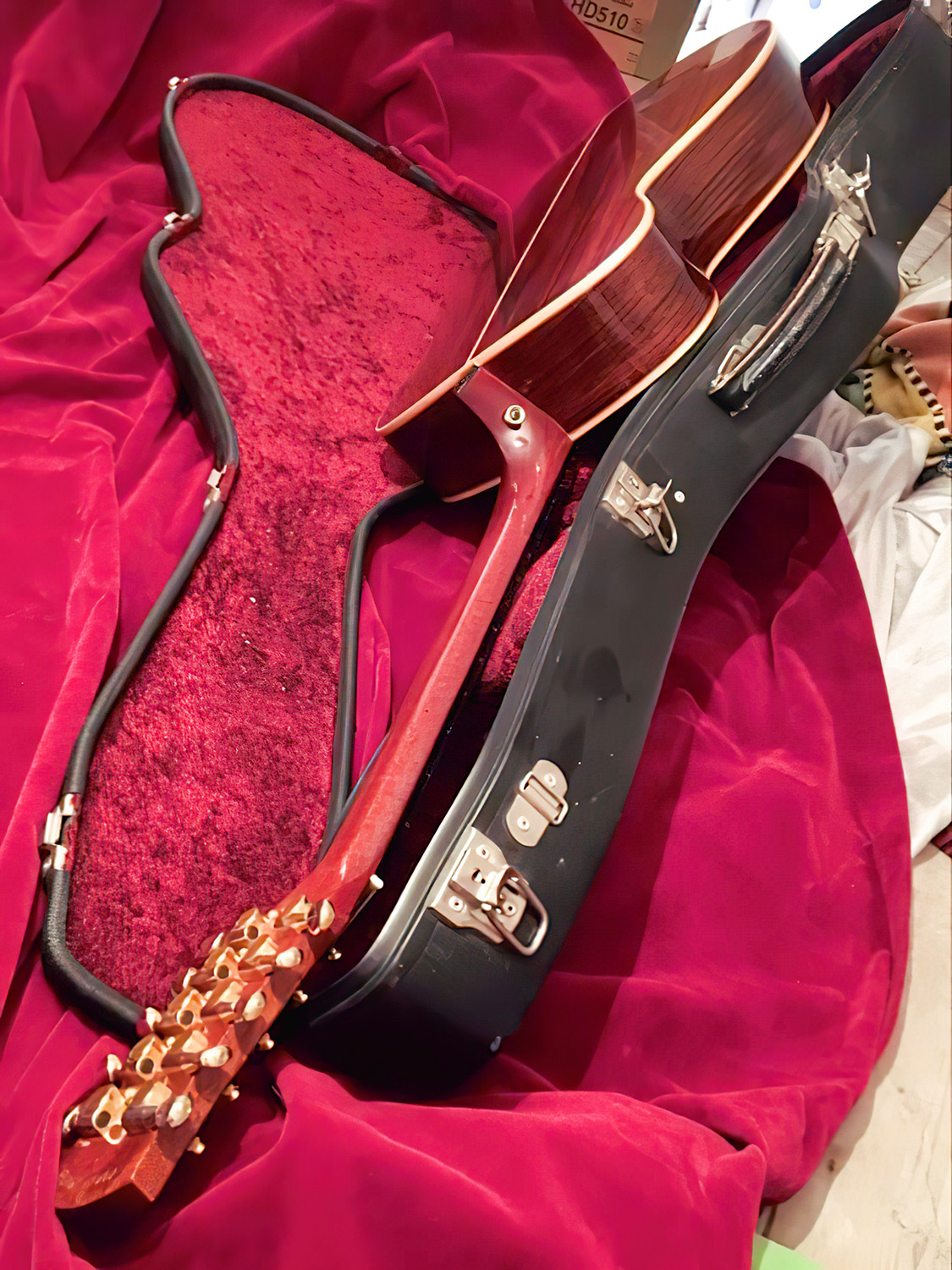 Contact details: Pat can be reached on her mobile 07908 918058 or by email (currently unreliable due to poor broadband) at patrat@bell.net