Having brought my Brazilian rosewood up to date with the latest CITES regulations, I couldn't wait to build my first Brazilian guitar for many years.  I chose the set used as an example of joining pre-thicknessed backs (see this page); it's beautiful and has the famous Brazilian ring.  The guitar I've built with it is a New World development model – more on this another time.
It's in the final build stages, and will be ready for finishing in a few days. However, because of the Covid 19 epidemic we have less frequent access to our usual state of the art spray-booth, so finishing will take longer than usual.  This guitar should be back with me in around two months, strung a couple of weeks later, and available in around three months from now.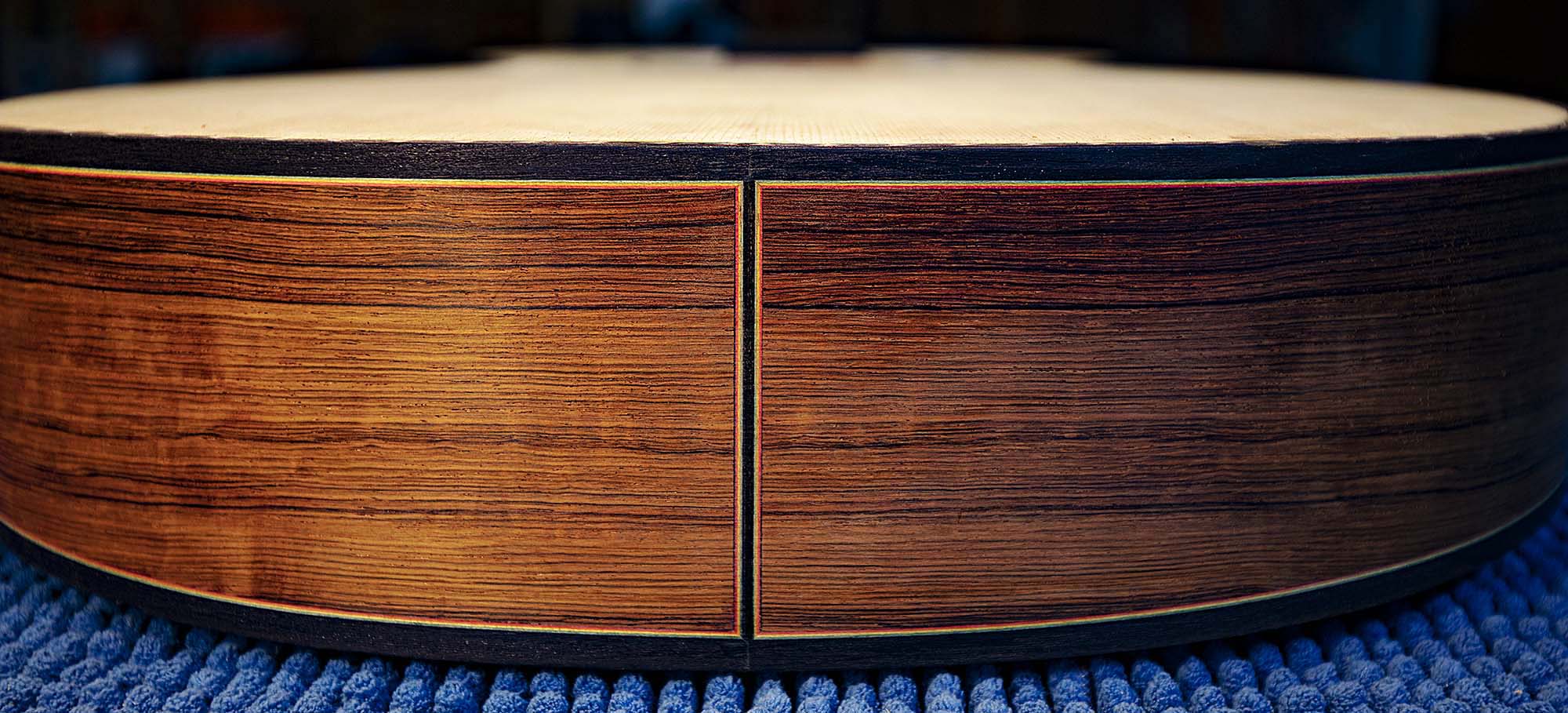 I've bound it with black Rocklite, trimmed with green, gold and red. Combined with the rich brown Brazilian rosewood,  I think the effect is elegant and restrained but stunning. Around the soundboard I've inlaid arrow head trim, just about visible in the photo. Lacquer will of course bring out all the colours, of both the purfling and the wood.